Neelum Muneer and Sami Khan are two talented Pakistani actors served by their fans on screen. Moreover, they were famous in Pakistani dramas, and their fans loved them. They will play the opposite of each other again in the upcoming drama series. Ary Digital recently released the forthcoming drama Pyar Deewangi Hai, co-produced by The Big Bang. Aabis Raza directed the drama, written by Misbah Ali Syed. Moreover, the story of the drama seems to be a sad emotional story; the drama revolves around the extraordinary love between two young people who will be affected by a strong villain. Here is the trailer for the upcoming drama Pyar Deewangi Hai.
More Details: Drama Pyar Deewangi Hai.
Neelum Muneer and Sami Khan Earlier, they played the drama serial name Mohabbat Dagh Ki Surat on Geo Tv, which discussed the city due to its twisted and controversial plot.
The Drama Cast: Pyar Deewangi Hai
Neelum Muneer
Shuja Asad
Sami Khan
Urooj Fatima
Nida Khan
Javed Sheikh
Hasan Niazi
Saba Faisal
Sabahat Ali Bukhari
Sami Khan:
Sami Khan is a Pakistani actor known for his dramas Saraab, Ishq Zahe Naseeb, Inkaar, Dhaani, Mei Hari Piya, Mohabbat Daag ki soorat and Sabz Pari Laal Kabootar, and many more. His real name is Mansoor Alam Khan Niazi, but most people only know him by his nickname for showbiz. Sami Khan recently played the role of Shobi in the drama serial Dil Zar Zar broadcast on Geo Tv.
Writer:
Misbah Ali Syed writes the drama Piyar Deewangi hay.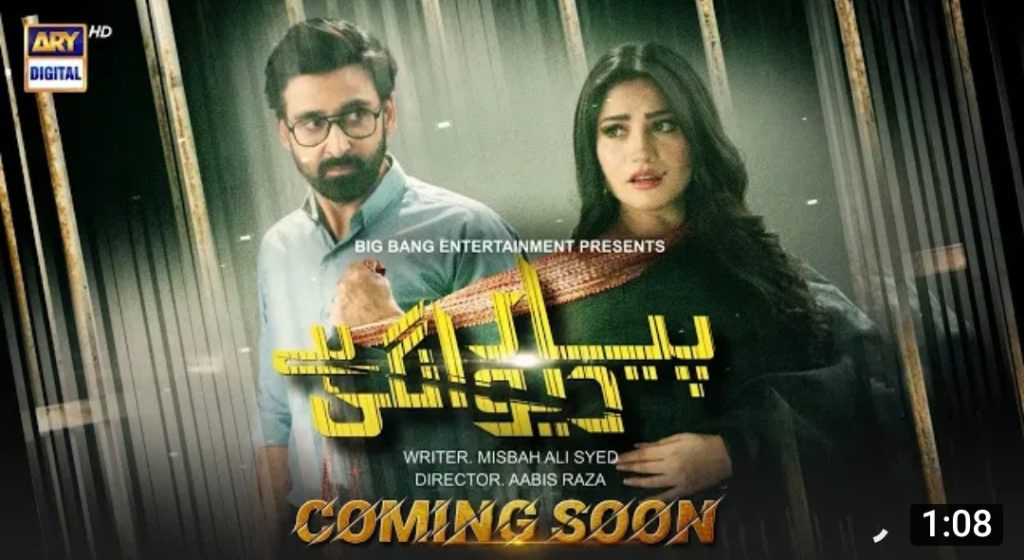 Director:
The drama directs by Aabis Raza.
Release Date:
The drama serial will release in May 2022.
How useful was this article?
Please rate this article
Average rating / 5. Vote count: