Sulfate-free shampoos have seen a surge in popularity in recent years. You'll notice that the sulfate-free shampoo aisles are expanding in your neighborhood hardware store. Sulfates are widely used in shampoos to create a foamy and bubble texture and to prolong the theme. The most commonly used are sodium lauryl sulfate (SLS) and sodium Laureth Ether Sulfate (SLES). These surfactants remove oil and dirt from the hair and scalp. However, in this article, we will discuss the best sulfate-free shampoos in Pakistan
Details about sulfates:
Sulfate-free shampoo is a type of shampoo that does not contain sulfate, a variety of surfactant commonly used in many traditional shampoos. Sulfates can irritate the hair and scalp, so these shampoos are gentler and more beneficial for people with sensitive scalps like dyed or curly hair. However, sulfate-free shampoos may not lather as well as regular shampoos and may strip less of the hair's natural oils. They may not be effective for treatment.
The Best Advantages of Sulphate-Free Shampoo:
Sulfate-free shampoos cause less dryness, itching, and burning of the scalp and hair.
Sulfates can strip color from color-treated hair, but sulfate-free shampoos are less likely to do so and help maintain color vibrancy.
Sulfates can strip your hair of natural oils, making it dry and brittle. Sulfate-free shampoos contain natural oils that help keep your hair healthy and nourished. Your hair is less likely to fall out.
Sulfates can cause frizz and dryness in curly or coiled hair, and sulfate-free shampoos benefit this hair type.
Maybe less irritating for those with sensitive scalps.
The Benefits of Using a Sulphate-Free Shampoo:
Reduces scalp irritation
Frizz control
Relieves irritation of the skin around the hair
Leaves hair softer and conditioned
Intact curly hair
Best Sulfate-free Shampoos Available in Pakistan
L'oreal Paris:
Everyone knows that L'Oreal is the undisputed number one in the market for incredibly affordable and easily accessible hair products. That's why the L'Oreal Ever sulfate-free hair range is at the maximum number in the market. The shampoo is paraben and sulfate free. Plus, there is no "harsh salts" are present. However, the product supports thick, healthy hair. Rosemary leaves are used in the recipe. The shampoo also has anti-breakage properties and prevents unnecessary hair loss. However, the price of a 250 ml bottle is PKR 2,200.
Nirvana Botanics shampoo:
Nirvana Botanics Organic Hair Loss Prevention Shampoo stops hair loss and nourishes and strengthens it. It improves the texture and appearance of dry and damaged hair in just five uses. It is formulated with natural ingredients such as vitamin E, green tea, aloe leaf juice, and Arabian dates to add shine to your hair and gentleness to your sensitive scalp. This shampoo is available online as well as in major stores in Pakistan. Ideal for normal to damaged, dry and lifeless hair. However, you can purchase from Rs. 1550 rupees 4799.
Palmers:
Palmers is an American company that uses genuine natural ingredients to produce high-quality shampoos. They have shampoos for various hair solutions, including moisturizing, smoothing, repairing, color protecting, conditioning, and scalp soothing. These shampoos are free of sulfates, and This shampoo is available in 5 different ingredients.
Cocoa Butter
Coconut Oil
Vitamin E
Olive Oil
Shea Butter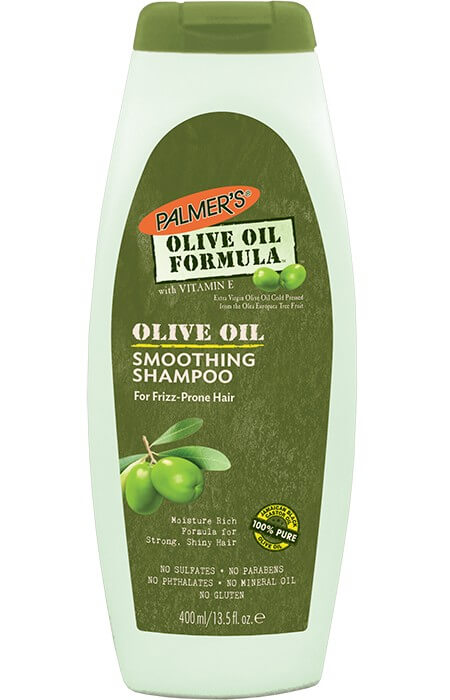 The price of a Palmers shampoo 300 ml bottle ranges from PKR 800 – PKR 1400.
Also Read: How To Improve Your Diet To Achieve Your Fitness Goals
How useful was this article?
Please rate this article
Average rating / 5. Vote count: