Cinemas In Karachi : A Gateway to Entertainment
Cinemas are an exceptional source of entertainment, and Karachi, the bustling metropolis of Pakistan is graced with some of the country's finest movie venues. This article post presents a curated list of cinemas in Karachi that promise a memorable day out with family and friends. Beyond Karachi's renowned culinary delights and vibrant culture, its cinemas are unique spaces where you can immerse yourself in captivating stories on colossal screens, surrounded by fellow movie enthusiasts.
Karachi's Finest Cinemas in 2023
1. Nueplex Cinema:
Nueplex Cinema, nestled in the heart of Karachi, is a cinematic haven. Picture yourself entering a world of vibrant screens showcasing diverse films, from thrilling adventures to heartwarming tales. It's a treasure trove of stories brought to life right before your eyes. Nueplex is more than just a movie venue; it's a place to forge enduring memories. With comfortable seating, delectable popcorn, and the shared laughter of fellow movie buffs, it exudes an atmosphere of pure joy and excitement. Whether you're accompanied by friends family, or enjoying a solo movie night, Nueplex Cinema in Karachi promises an exceptional cinematic experience.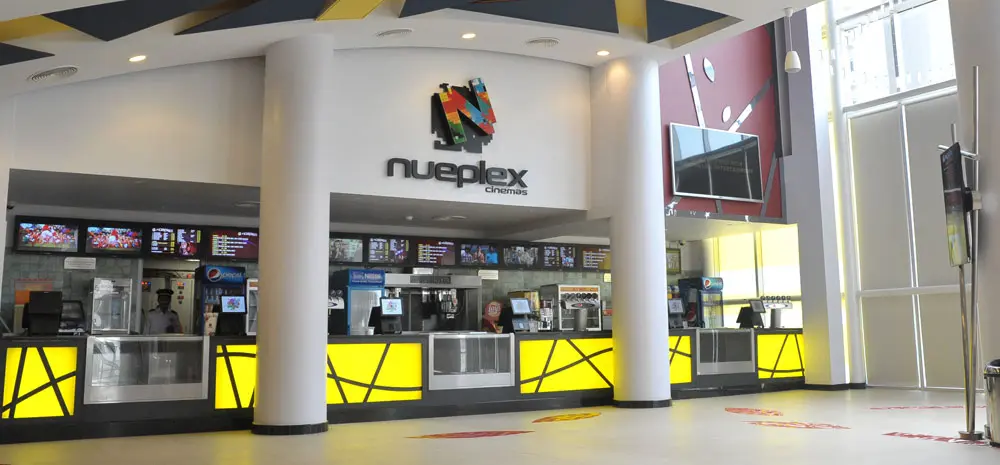 2. Atrium Mall Cinema:
Nestled in the bustling Saddar neighbourhood, Atrium Mall and Cinema offers a cozy refuge for movie enthusiasts in Karachi. Imagine a serene escape from the bustling streets, where you can sink into plush seats and be transported into the enchanting realm of storytelling. The cinema screen provides a portal to diverse worlds, each offering its own set of adventures and emotions. Atrium Cinema in Karachi is not merely about watching movies; it's about sharing precious moments. It's a place where you can draw your loved ones close, share a tub of popcorn, and allow the film to sweep you away on an unforgettable journey. Atrium Mall and Cinema cater to every taste, from action-packed blockbusters to heartwarming family narratives.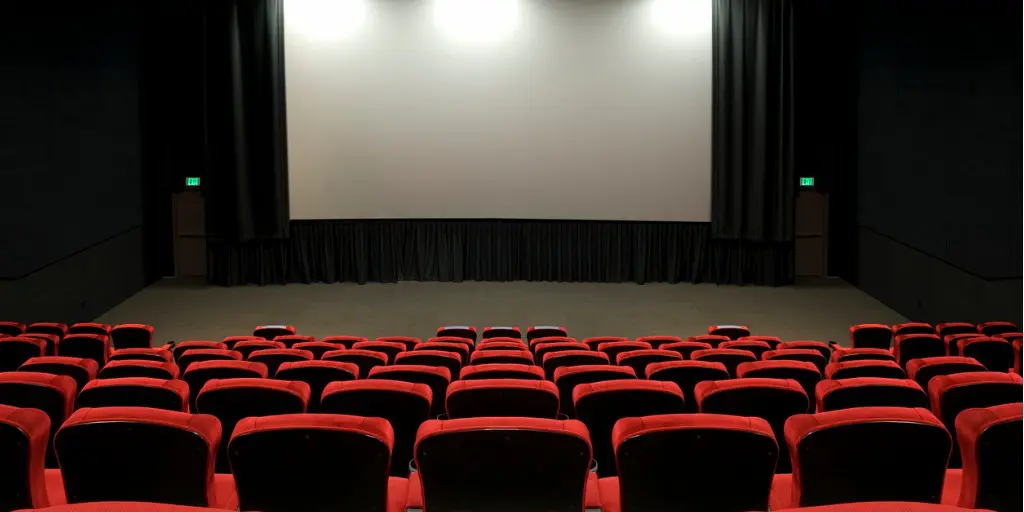 3. The Place: Cinemas In Karachi
As its name suggests, The Place provides a cozy corner for you to unwind and enjoy a movie. Envision sitting in a comfortable nook where the outside world fades away, and you can lose yourself in the magic of the film. This cinema is a gateway to stories that can make you laugh, cry, and experience various emotions. More than just a movie venue, it offers a tranquil retreat—a space where you can leave your worries behind and relish the wonderful world of cinema. With its inviting seats and welcoming ambience, The Place is the perfect spot to enjoy Karachi's cinema just as you like it.
4. Cinepax:
Cinepax aims to provide you with an exhilarating movie experience in Karachi. It's like a treasure map with numerous destinations across the city where you can savour outstanding films. Upon entering, the aroma of freshly popped popcorn heightens your anticipation for the cinematic magic about to unfold. However, Cinepax isn't just like any other cinema in Karachi; it's where you can have various experiences. Each screen presents a unique story, a different journey, and a whole new world. Whether you prefer action, romance, or comedies, Cinepax caters to all tastes. It's a place to revel in imagination and create cherished memories.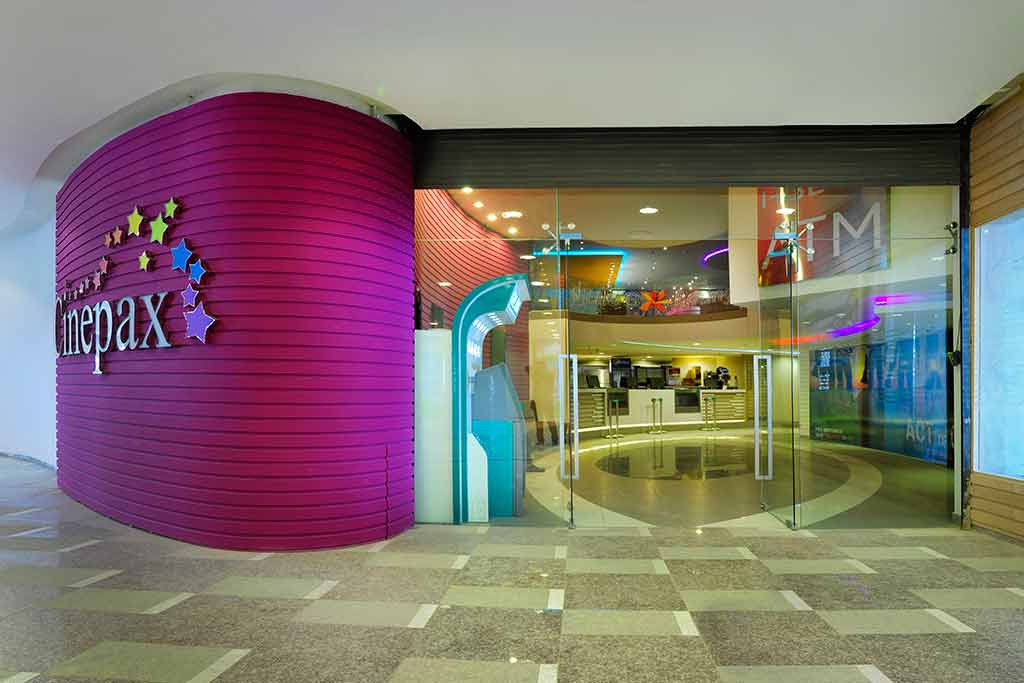 5. Universe Cineplex Karachi:
Universe Cineplex Karachi is a sprawling playground for moviegoers. It's a destination where you can indulge in a wide array of films that cater to your preferences, whether you crave thrilling adventures or heartwarming narratives. Beyond being a mere movie theatre in Karachi, Universe Cineplex offers an exploration of the art of storytelling. Each film shines like a bright star in the night sky, ready to bring you joy. The seats provide comfort, the screens are impressive, and the audio envelops you in the narrative. It's a splendid place to relish the magic of movies.
6. The Arena:
Step into The Arena, where emotions, excitement, and entertainment converge in one of Karachi's most captivating cinemas. Imagine entering a world where the screen comes to life, engaging your senses and immersing you in the story's heart. The Arena is akin to a stage where you participate actively, sharing laughter, gasps, and cheers with fellow moviegoers. It offers more than just a cinematic viewing; it's an opportunity to live through the stories. Whether your preference leans towards action, romance, or comedy, The Arena is where enchantment takes flight.
7. Cinegold Plex:
Enjoy watching movies at Cinegold Plex, a Cinemas In Karachi with a special place for movie lovers. Picture yourself feeling like royalty as you recline in plush seats and leave the outside world behind. The opulent gold decor, stylish furnishings, and top-notch amenities create a truly special ambience. Cinegold Plex is more than a regular movie destination; it's a palace where dreams come true. and a sanctuary where you can escape from the ordinary and revel in amazing stories, whether they are new and exciting or beloved classics. It's a place where you can lavishly relish movies, crafting memories as precious as gold.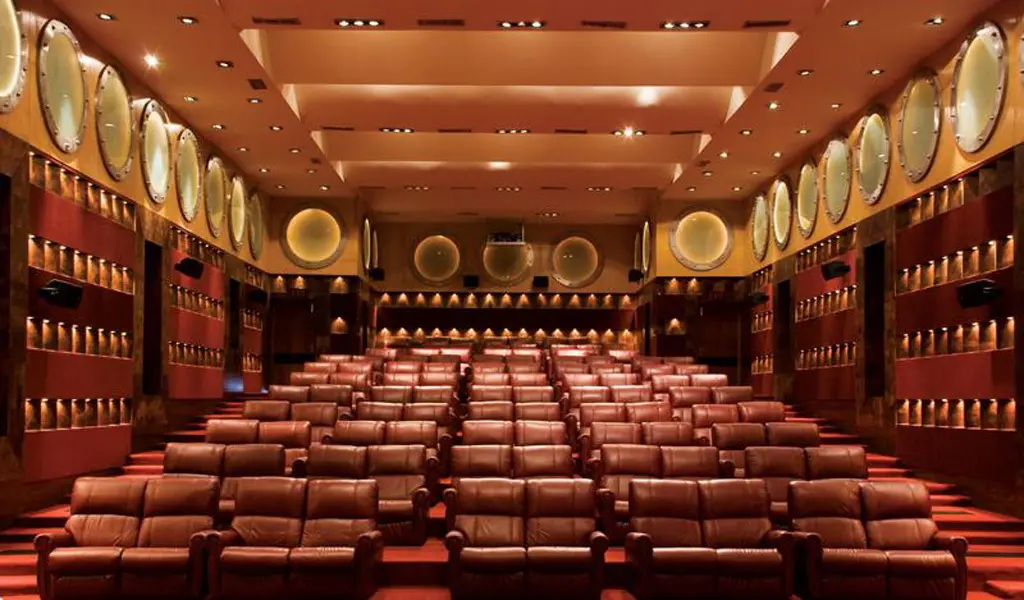 8. Cineplex City Auditorium:
Cineplex City Auditorium is a stage where stories take centre stage. Imagine sitting in a grand hall, surrounded by fellow moviegoers, as the screen comes alive with tales that whisk you away to different worlds. It's an arena where you can fully immerse yourself in cinema and let the magic unfold before your eyes. Moreover, Cineplex City Auditorium offers more than passive movie-watching; it's about being part of a collective audience experience. It's a space where you can share laughter, reactions, and emotions, connecting with the sentiments on screen. The grandeur of the auditorium setting enhances the immersive quality, ensuring an unforgettable encounter. Whether you lean toward drama, comedy, or action, Cineplex City Auditorium opens its stage to cater to every genre.
Conclusion:
Karachi's cinemas aren't merely places to watch movies but gateways to unforgettable experiences. Each cinema has its unique charm, allowing you to create lasting memories with your loved ones.
Read More: Jazz Drive-In Cinema Starts Screening in Bahria-Town Karachi
How useful was this article?
Please rate this article
Average rating / 5. Vote count: