Natural Beauty of Pakistan: Pakistan has incredibly beautiful places that amaze you. The natural beauty here is truly special, from tall mountains to lush valleys and clear lakes. Let's explore some breathtaking sights that make Pakistan so wonderful to visit.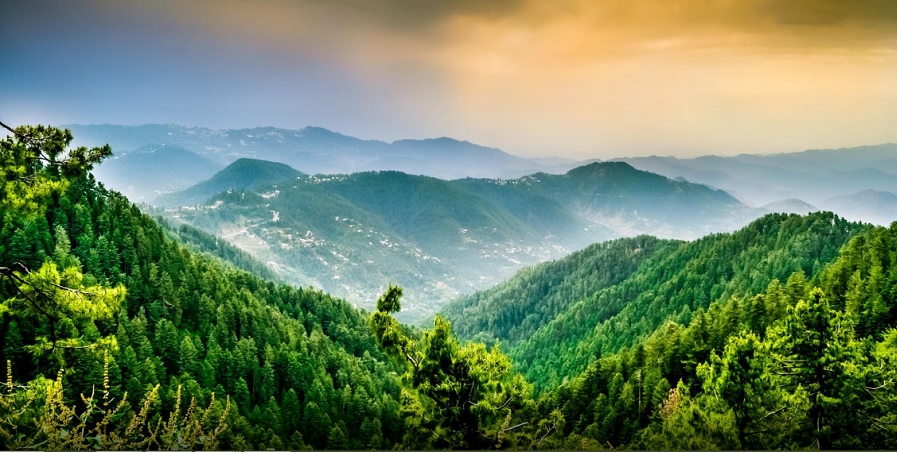 Beautiful Mountains and Tall Peaks:
In the northern part of Pakistan, there are huge mountains that reach the sky. The Himalayas and the Karakoram Range come together, creating a stunning view. Some famous peaks are Nanga Parbat and K2, the second-highest mountain in the world. Adventurers and hikers from around the world come here to enjoy the peacefulness and beauty of these snowy mountains, which seems to be the natural beauty of Pakistan.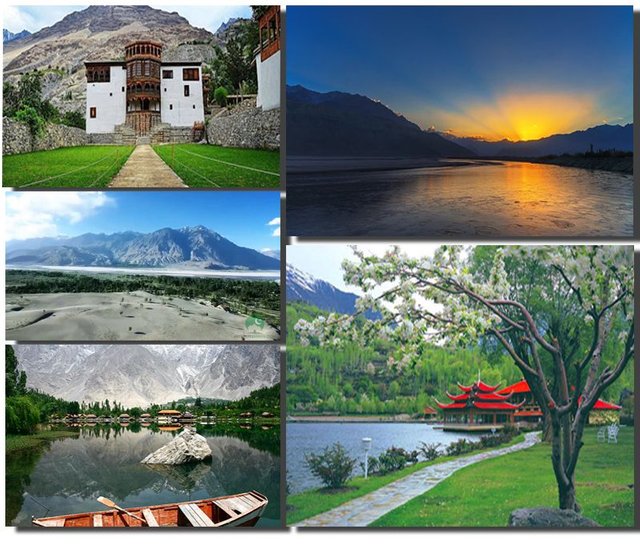 Green Valleys and Clean Rivers:
Among the towering mountains, you'll find valleys full of lush greenery. Swat Valley is often called the "Switzerland of the East" because of its natural beauty. Hunza Valley is another lovely place with colorful fields and streams. The Indus River flows through these regions, charming the scenery.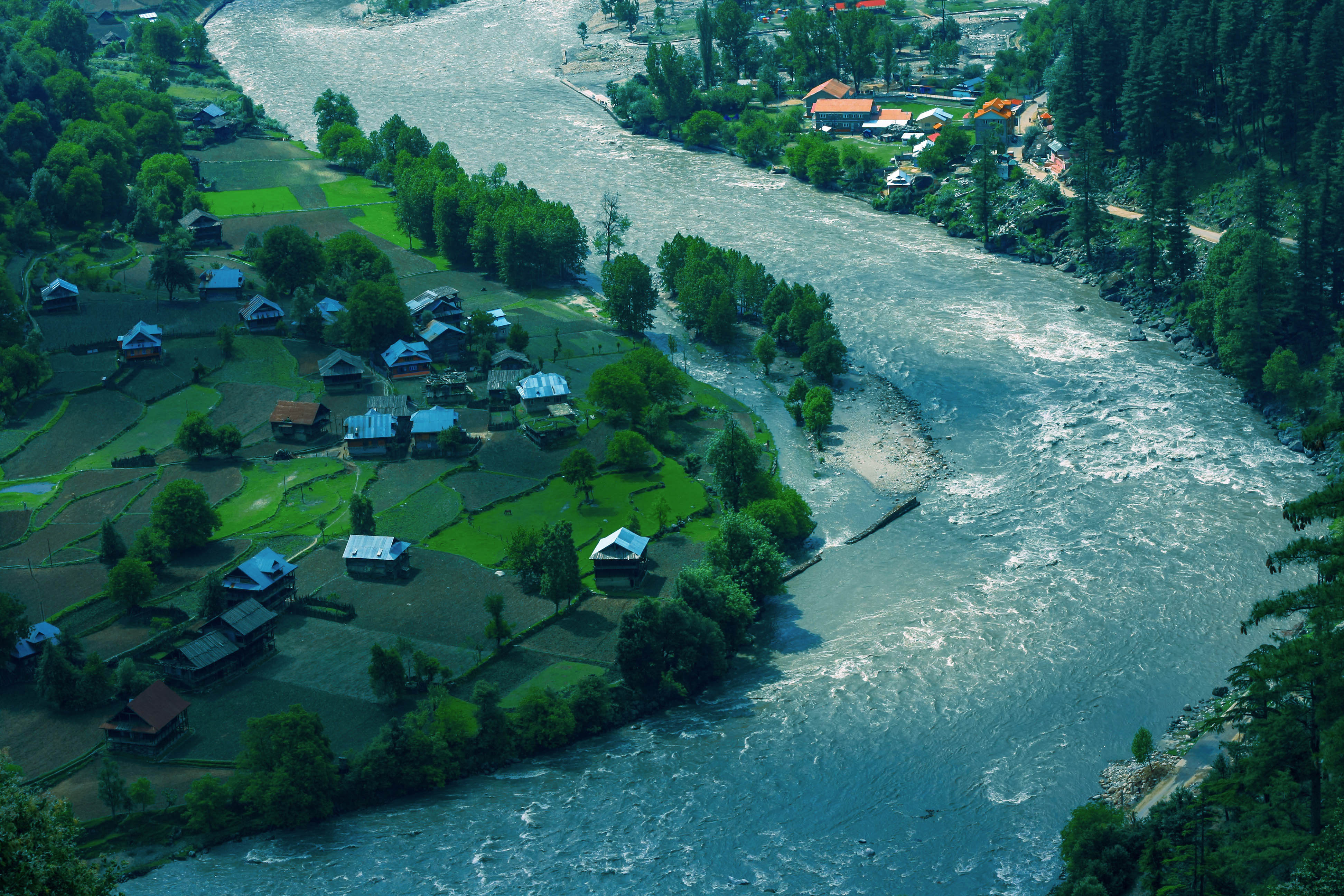 Enchanting Lakes and Magical Reflections:
Pakistan is home to some truly enchanting lakes that look like paintings. Attabad Lake, formed after a landslide, has striking blue and turquoise waters surrounded by mountains. Saif-ul-Malook, with its crystal-clear waters, is a place of magical beauty. Shangrila Lake reflects like a mirror, creating a dreamy experience for everyone who visits.
Desert Landscapes and Historic Sites:
In the southern parts of Pakistan, there are big deserts. The Thar Desert in Sindh and the Cholistan Desert in Punjab have vast sand dunes under the bright sun. Besides the natural beauty, Pakistan also has historical treasures like Mohenjo-Daro and Taxila, showing the country's ancient culture, which seems to be the natural beauty of Pakistan.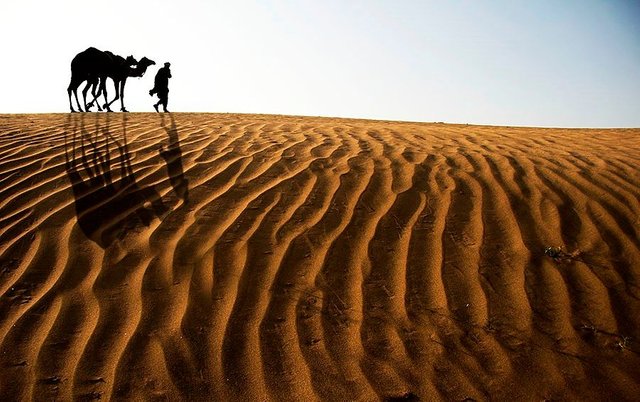 Warm and Welcoming People:
In addition to its natural wonders, Pakistan is known for its warm and welcoming people. The hospitality of the locals adds to the beauty of the country. Visitors are often treated with kindness and respect, making them feel at home and creating lasting memories of their time in Pakistan.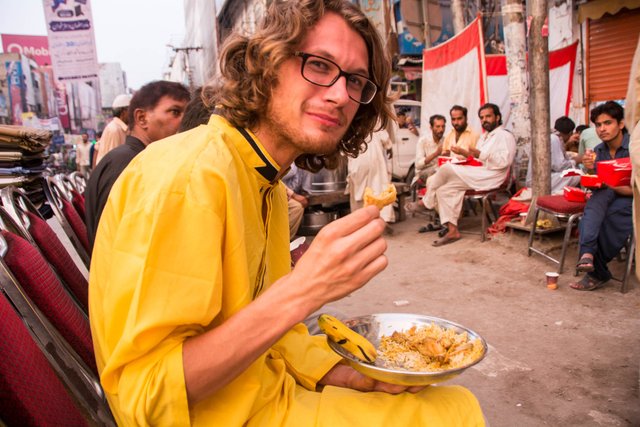 Also Read: Must! Try 5 Warm, Tasty, and Yummiest Hot Chocolates In Karachi
Conclusion:
Pakistan natural beauty is like a masterpiece painted by nature. It has tall mountains, green valleys, clear lakes, and vast deserts that will make you fall in love with the country. Exploring these amazing places is an unforgettable experience that will stay in your heart forever.
How useful was this article?
Please rate this article
Average rating / 5. Vote count: