Washma when shares this updates on Mahjabeen's pregnancy to Abdullah, it takes him to a different universe of Fantasy where he begins looking at kids from another point. He gets the news when he is stuck in shopping with Shanzay however his brain and soul are absent with him at the shopping center with Shanzay. He is so desperate and eager that even Shanzay has seen it.
Abdullah reaches to the hospital where Mahajabeen is admitted and there Washma discloses to him that she is his wife, his duty, Abdullah reveals to Washma that he won't divorce her. Washma leaves Mahjabeen at Abdullah's care.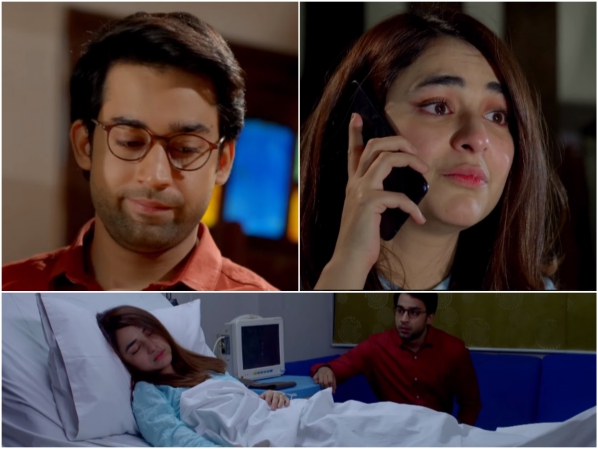 Abdullah is being extra caring with Mahjabeen, he takes her to her mom's home. He considers her and reveals to her that she can call her at whatever point she needs her help or at whatever point she isn't feeling great, he will take her to the hospital.
Abdullah has lied with Sarwar that he has divorces Mahjabeen and he is enjoying this news. Sarwar is such an evil, that he even visits his ex-love Lalarukh Abdullah's phupho with the expectation that she may support him yet he faces rejection
Washma is telling her mother bitter reality that Sarwar is nothing for her except for a minor addiction however here her mom accepts by saying that yes he is an adiction and she can't leave him as she can't confront the world.
Washma discloses to her brother not to share anything about Mahjabeen's pregnancy even with her mom.
How useful was this article?
Please rate this article
Average rating / 5. Vote count: