TikTok Stars: TikTok is one of the top-ranked apps, with more than 500 million downloads. Today, Tiktok is one of the most video streaming apps used applications, with the help of which Pakistani TikTok Stars earn a lot. Millions of Pakistani people are watching TikTok videos these days, and at the same time, we have seen many people providing great entertainment in Pakistan through TikTok.
Top 10 Famous Pakistani TikTok Stars:
A million people are using this app in Pakistan. Few of the most popular Tiktokers are rising in Pakistan and other countries. However, there is nothing wrong with saying that Tiktokers are becoming celebrities and have a significant fan base on TikTok. Here we are listed the Top 10 Pakistani Tiktok Stars 2022.
1. Jannat Mirza:
Janat Mirza is one of the best Pakistani TikTok stars and one of the most popular Pakistani Tiktokers today. Moreover, she is only 24 years old and has already gained a lot of fans at a very young age. Janat Mirza belonged to a Punjabi family from Faisalabad and was a fashion and art student. But she recently moved to Japan for higher education. However, Jannat is a shining Tik Tok star with 19 million followers and 530 million hearts on videos.
2.  Kanwal Aftab:
She is a Pakistani social media star who gained popularity through Urdu Point and now gaining popularity through Tiktok. However, She was born in Lahore and is only 22 years old. Kanwal is pursuing a BA in Mass Communication at the University of Central Punjab (UCP). She is associated with Urdu Point as a program host and shoots with various online brands and TV shows. She is married to famous TikTok star Zulqurnain. She makes a lot of videos that are very much loved by her fans. These stars also have a WhatsApp group link to Pakistan in which they communicate. Moreover, Kanwal currently has 15.8 million followers on Tiktok and 560 million video hearts.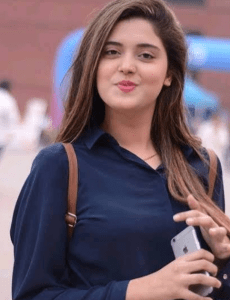 3. Zulqarnain Sikandar:
Zulqarnain Sikandar is one of the famous Tiktoker in Pakistan who has 14.5 million followers on Tiktok and 700 million video hearts. According to the video, Tiktok is the most famous Tiktok Star. Moreover, Zulqarnain makes funny video clips on Tik Tok and cheers his followers. He is an innovative person, and his videos have impressions. He was born in Gujrat and was 22 years old. His record is proof of his bright future in Pakistani showbiz.
4. Alishbah Anjum:
Alishbah was born in Faisalabad and belonged to a Punjabi family. She is one of Pakistan's most beautiful and talented TikTokers and Jannat Mirza's sister. Moreover, she is known for her beautiful smile and beautiful looks. She is known for her funny videos on TikTok. She usually shares photos of her fashion outfits and modeling on her Instagram. Alishbah currently has 14.5 million followers on Tiktok and 421 million video hearts.
5. Ali Khan:
Hyderabadi Ali Khan, Pakistan's most famous Tik Tok star and actor, is famous for his walk Sulaiman in Red Glass. He is very talented, has a good personality and looks attractive. Born and raised in Hyderabad, Sindh, 23-year-old Ali Khan has millions of fans. Furthermore, Ali Khan has 13.8 million followers and 921 million heart videos on Tiktok. Social media influencers are also active on Instagram; his videos have been shared hundreds of thousands of times.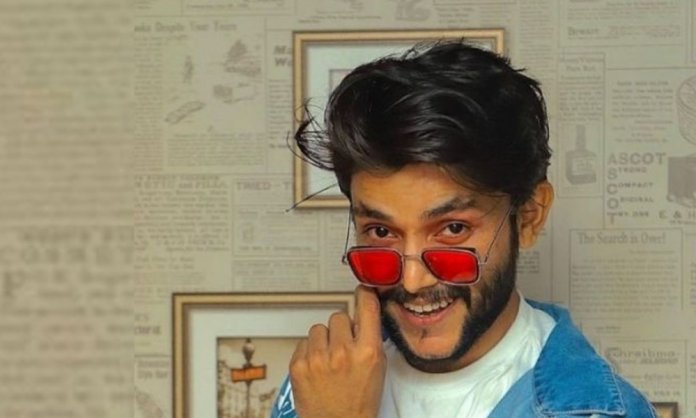 6. Nousheen Saeed:
Nooshin Saeed, also known as Dolly, is another famous Pakistani social media star who rose to fame through the lip-syncing app TikTok. Dali was born in Lahore and belonged to the Punjab tribe. She has been running a beauty salon for 10 years and has successfully modeled and acted. Dali is famous for hosting major fashion events in Lahore. He believes in introducing a new face to Pakistan's fashion industry. However Dolly currently has 11.8 million followers and 320 million heart videos on Tiktok.
7. Malik Usman Asim :
Malik Usman is a famous Pakistani TikTok star and once gained a lot of fame for his funny and entertaining videos. Malik Osman currently has 10.6 million followers and 400 million video hearts on Tiktok. He is a new talent, and people are enjoying his funny videos. Moreover, Usman is a unique video maker in Pakistan who wants consumers to connect with him through the hashtag #famousmolvi.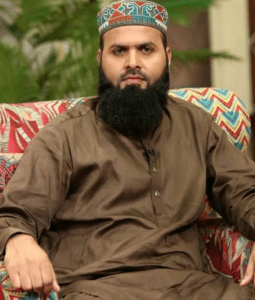 8. Areeqa Haq:
Areeqa Haq currently has more than 1.4 million followers on her Instagram account. Ariqa Haq is from Karachi, the largest city in Pakistan. She mainly makes slow-motion videos on her TikTok account. She is currently followed by more than 6.1 million followers on Areeqa's TikTok account. She is also the most beautiful TikTok star in Pakistan.
9. Phoollu (Toqeer Abbas):
Phoollu rose to fame with his funny and danceable videos for TikTok. Phoollu is one such person from the urban area of ​​Pakistan and enjoys the ticket. He was born in a normal family in Mandi Bahauddin and is famous for his ability and diligence. Moreover, Phoolu has 9.3 million followers and 373 million video hearts on Tiktok.
10. Nadeem Mubarak (Nani wala):
Nadeem Mubarak (Naniwala) is a young, wonderful tik toker from Lahore, Pakistan. He started making videos with Nani and slowly became known as 'Naniwala' and later changed his name to his fame and identity. He now lives in London and is best known for the song "Cute Jehi Look.".However, Nadeem has 10.5 million followers on Tiktok and 472 million heart videos.
Read More: TikTok shared future strategy to improve content moderation keeping in mind Pakistan's laws.
How useful was this article?
Please rate this article
Average rating / 5. Vote count: