Mohammad Ali Naqvi's Netflix series is nominated for an Emmy Award. Netflix's documentary series, "Turning Point: 9/11 and The War On Terror," has nominated for an Emmy Award for Outstanding Political and Government Documentary. However, Congratulations to Mohammed Ali Naqvi , who has produced the series.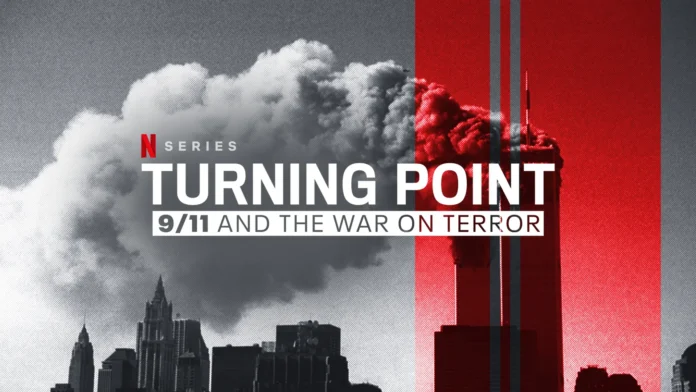 Top 10 most watched on Netflix :
Last year, Turning Point 911 was among the 10 most watched on Netflix worldwide. The documentary series received high praise from Kim Kardashian and Stephen King on their social networks. Furthermore, this is the second time Mohammad Ali has been nominated in this category (his film "Among The Believers" was appointed in 2017). Mohammad Ali shares this honor with series executive producer and director Brian Knappenberger and EPs Eve Marson, Lowell Bergman, and the entire And The War On Terror team. Luminant Media produced the series.
More Details:
Turning Point: 9/11 and the War on Terror, a five-part documentary created for the streaming platform, documents the attacks that took place on September 11, 2001, in NewYork, as well as the events that took place between the US and Afghanistan. The documentary, released on the OTT platform in 2021, started appearing in the top 10 list on the site and received recognition from Kim Kardashian and the author Stephen King. Moreover, the series Directed by Brian Knappenberger, the documentary series begins with the tragic events of 9/11, Al-Qaeda, a terrorist group whose roots were in the 1980s in America's response.
International Human Rights Awards:
Netflix described Mohammed Ali's masterpiece as a "cohesive chronicle of the September 11, 2001 attacks on the US that offers insightful view and personal stories about how the catastrophic events of that day changed the course of the nation." In addition to being the co-executive producer of the documentary series, Ali Naqvi's also the recipient of two Amnesty International Human Rights Awards and the United Nations Association Festival Grand Prix.
Read More: Arooj Aftab bags two nominations at the Grammy Awards.
How useful was this article?
Please rate this article
Average rating / 5. Vote count: