Actor Bilal Abbas Khan, who last appeared in the drama Dunk, will soon return with a new work titled 'Dobara.' Hum Tv is known for dropping something different all the time. Dramas like Parizaad and Aakhir Kab Tak are broadcasting on Hum Tv, completely different from the many dramas that work on the same story. Hum Tv has just released the legends of the upcoming Dobara serial, which plays the role of Hadiqa Kiani and Bilal Abbas in the lead role. Hadiqa Kiani last appeared in the drama Raqeeb Se which was her first act as well. Hadiqa Kiani nailed her character completely. The teaser has concluded that Dobara will be the love story of an older woman and a younger boy.
Writer and Director:
Well-known director Danish Nawaz directs the upcoming drama Dobara. Sarwat Nazir has written down the drama script, produced under the banner of MD Productions.
Drama Cast includes :
Usama Khan
Nabeel Zuberi
Sabeena Syed
Sakina Samo
Nauman Ijaz
Javed Sheikh
Shabir Jan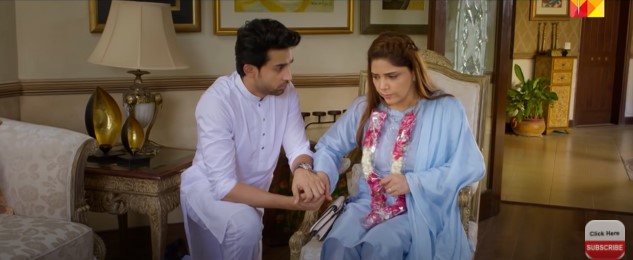 The storyline of the Upcoming drama:
Dobara tells the story of a character portrayed by Hadiqa Kiani, who marries Bilal Abbas Khan at a very young age after the death of her husband. If we look at how Usama Khan will play his son, he will remarry later in life. However, nothing is so simple in life, and this new couple will have to face many obstacles and criticisms of their marriage, and most of the doubts will come from her family. Dobara is a story of concern and relationship to the public message
Conclusion:
As we know, Bilal Abbas Khan will be paired with Hadiqa Kiani in a new project titled 'Dobara' as a first teaser has just been released, indicating that this play is unique. Commenting on 'Dobara,' Bilal Abbas shared, It's a pleasure to work with a team like this. I believe the drama will make a lot of noise, and viewers will enjoy it very much.
How useful was this article?
Please rate this article
Average rating / 5. Vote count: