Jalan is revolving around two sisters and one man, The drama serial is written by Sidra Sehar Imran, directed by Aaibas Raza and produced by Fahad Mustafa, Dr. Ali.
The cast includes Minal Khan, Emmad Irfani, Areeba Habib, Fahad Shaikh, Mohammed Ahmed, Sajida Syed, Nadia Hussain, Maira Khan, Sabiha Hashmi and Hajra Yamin.
Jalan is a story of two sisters, one man, and one cousin. The two sisters Nisha and Misha (Meenu) have numerous differences yet at the same time, they love one another. Misha as Areeba Habib is the elder one and Nisha as Minal Khan is the younger one. Aside from love, they have two amazingly different characters.
At a gathering, Asfandayar saw Misha and he just couldn't take his eyes off. He fall in love with Misha at that time and really wanted to marry her.
On the other side, Ahmer brings Nisha flowers, saying 'sorry' if they were soaked, she answered had he brought costly flowers and offending his honest intention and love.
Ahmer and Nisha got engaged. In addition, both of them are so happy. She was consistently seeing her ring and feels glad about it. But Ahmer's sister is married and her sister-in-law likes him as she feels upset of his engagement news.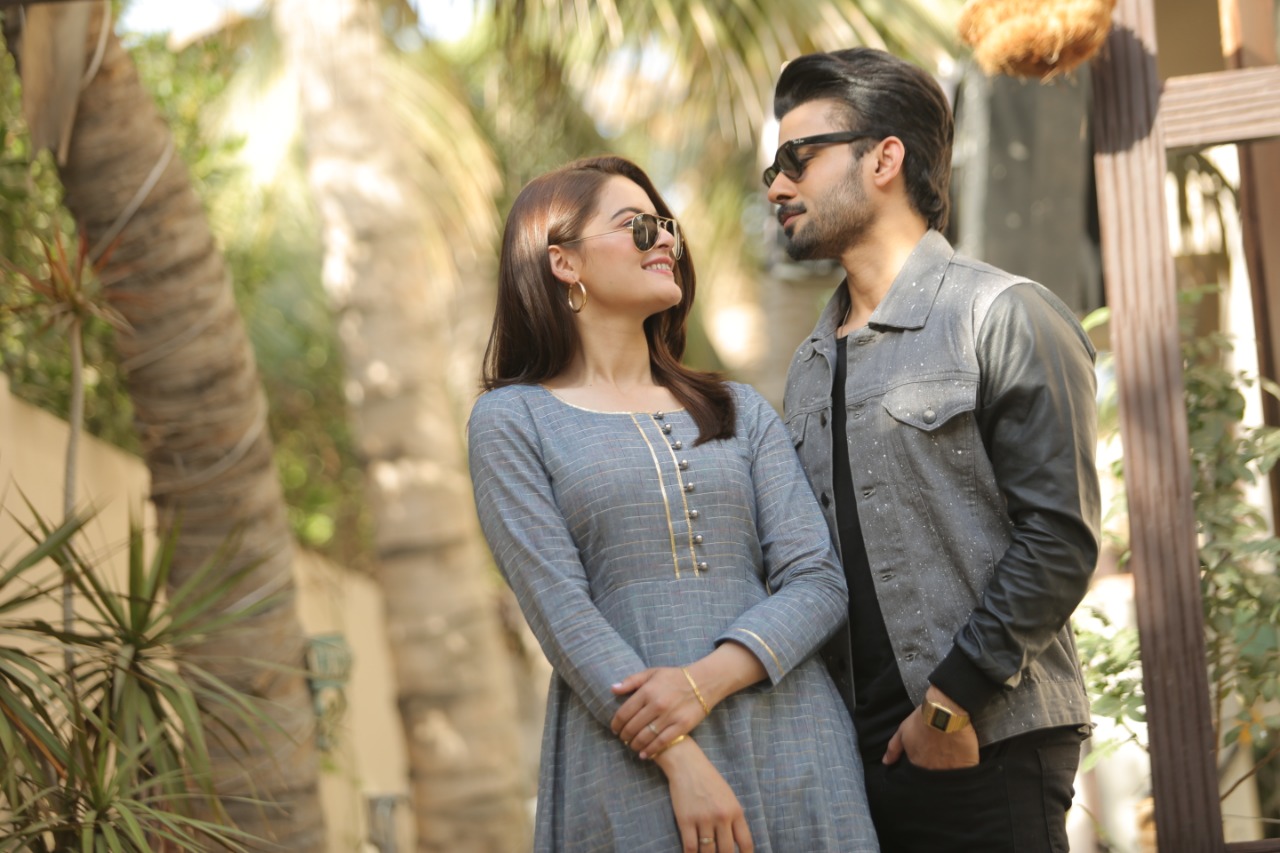 Kinza, the sister of Asfandyar joins him for Misha. They said yes for the proposition in light of their great qualities.
Nisha saw Asfandyar's car and status and gets very jealous as her sister was going to get every single such thing that she needed to. She told her father to not do rush. Likewise, she says that refuse the proposal since they are from the high society and Misha would not feel good there.
Nisha didn't lose hope and attempt her level best, when she comes to Misha and tries to give her negative opinions about Asfandyar. In any case, it appears that Misha has just begun loving him. Additionally, Nisha gets very jealous while viewing Misha and Asfandyar chatting and talking on call.
Asfandyar and Misha get married and Nisha's jealousy builds step by step. Nisha may have Ahmer's love however she is very jealous of her sister's way of life after marriage and begins to like Asfandyar which gradually turns into an obsession.
Now Nisha is trying her best to break her engagement as she is not any more interested in Ahmer.
Jalan is revolving around two sisters and one man
How useful was this article?
Please rate this article
Average rating / 5. Vote count: