Zebaish was one of the most awaited drama serial of the period. The drama is composed by Bushra Ansari and coordinated by Iqbal Hussain.
The cast of the drama serial includes Bushra Ansari, Iqbal Hussain, Asma Abbas, Zara Noor Abbas, Asad Sidiqui, Shabbir Jan and Babar Ali.
The drama serial shows two total inverse situations, one is the classic dynamic of the 'Aastana Culture' and how the 'Gaddi' (the seat) influences the lives of the individuals living there and furthermore the lives of the whole family.
Syaah Posh Waasif as Iqbal Hussain is the present 'Gaddi Nasheen' (caretaker) of the people and appears to be excessively possessive for his power which he landed mistakenly when his elder brother 'Nafees ud din' married a dancer and actress of old times played by Asma Abbas.
Naushi 'daughter of Nafees ud din' as Zara Noor Abbas is a innocent, yet strong headed and confident girl who is studying for her Bachelors qualification, and keeping this private from his father's brother because of his narrow minded thinking. She is additionally trying to find the mystery about her parents' past for which her uncle hates her mom to such an extent.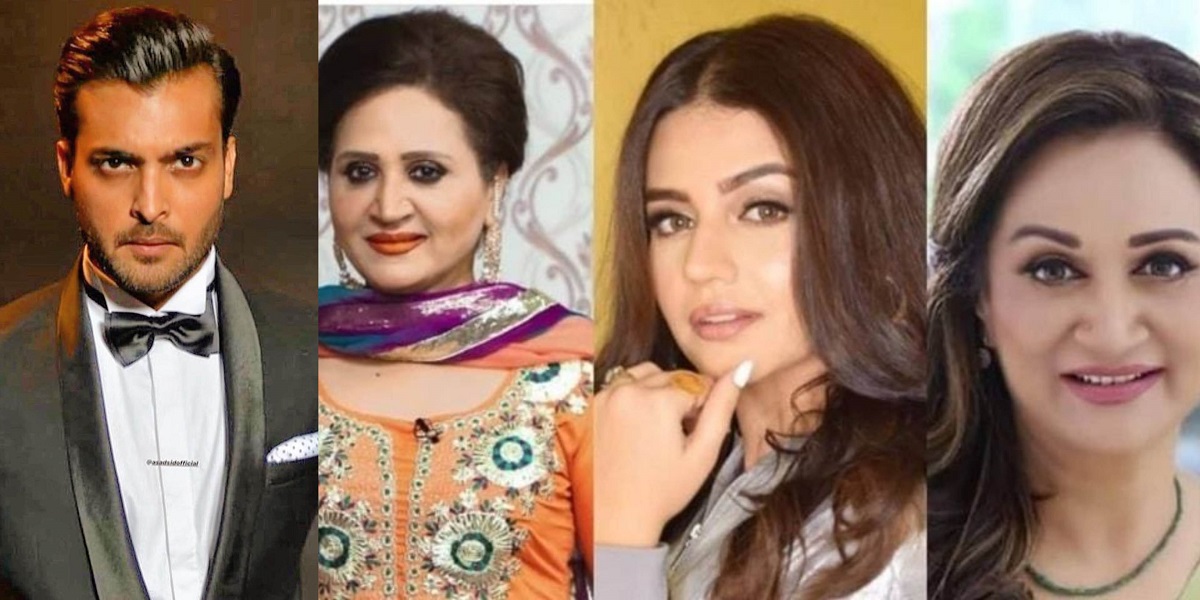 Soon everyone at the Aastana get to know about her examinations and Waasif masterminds her marriage with his loyal servant 'Sahabzaada Qaasim' as Adnan Shah Tipu
Shahana Javed as Bushra Ansari and Javed as Shabbir Jan are seemingly a cheerfully married couple, yet relationship clashes are clear here. Javed is mad about Shahana's obsession with her showbiz life, and absence of duty to their own relationship.
Nadeem as Asad Siddiqui is their only son and he likewise accept, that aside from the minor arguments, his parents are happy in their lives.
We additionally observe Babar Ali in a different and fascinating character "Parvez" who is the family companion of Shahana and Javed and unmarried so far. He shares a loving relationship to Shahana, when Javed avoids her.
How useful was this article?
Please rate this article
Average rating / 5. Vote count: