Infinix is ​​Pakistan's leading smartphone brand today, announcing its new laptop series INBook X1. Infinix is ​​entering a new phase with the launch of its new INBook X1 laptop in Pakistan. Associating stylish design, minimal, and easy, full functionality, the launch features Infinix's foray into the new product category, as it integrates with Intel and Microsoft. The premium laptop comes with Intel 10th gen CPUs and 1080p IPS display. The INBook X1 comes in 3 variants: Core i3, Core i5, and Core i7, starting from 79,900 PKR.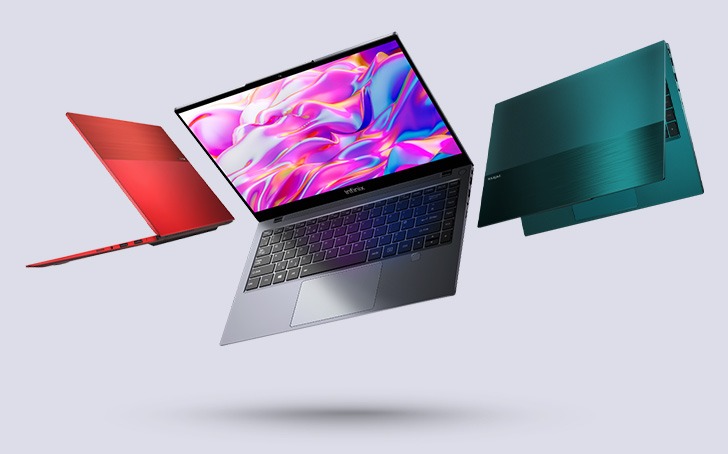 Using in-depth consumer understanding, Infinix proudly enters a new era with the launch of its first laptop series. Its first INBook X1 already looks like a very strong competitor at first, as expected. The Infinix INBook X1 is its first computer launched in Pakistan after gaining great love and trust from its customers worldwide.
INBook X1 Series Features:
The Infinix series of the INBook X1 comes with an anodized sand-coated body, made with great precision without the selected aluminum in the aircraft range. By less than 3 pounds (1.48 kg) and 16.3 mm in width, so the laptop is fitted with a 180-degree hinge to tilt horizontally, allowing users to present ideas or share videos flexibly.
The INBook X1 series has multiple ports for simultaneous handling of various needs, including data transfer, speed charging, and screen streaming. Along with its exceptional standby length, the 55-watt-hours laptop (Wh) laptop battery ensures day-to-day use, translating to about 11 hours of web browsing time and video play multiple times.
Battery Management System:
Customers can also benefit from Infinix's own Battery Management System (BMS) and boost battery life by eliminating power consumption in various situations. In addition, the 65W PD3.0 AC INBook X1 adapter enhances charging by 70% power in just one hour. In addition, the small charger fully supports all Infinix phones – making the operation much easier than before.
How useful was this article?
Please rate this article
Average rating / 5. Vote count: