University going hero 'Umer', as Ahsan Khan, is insanely in love with the crazy 'Roshni', as Hina Altaf. His adorable and soon to be married cousin 'Maheen' as Ushna Shah, is the power to their romantic tale. Doing the role of an ideal companion to both Umer and Roshni, Maheen is profoundly benevolent. She is a pure soul, a perfect girl, a true cousin and wouldn't jealous joining her two friends as they meet privately cause their families does not know about their relationship and Maheen helps them in arranging their meet ups.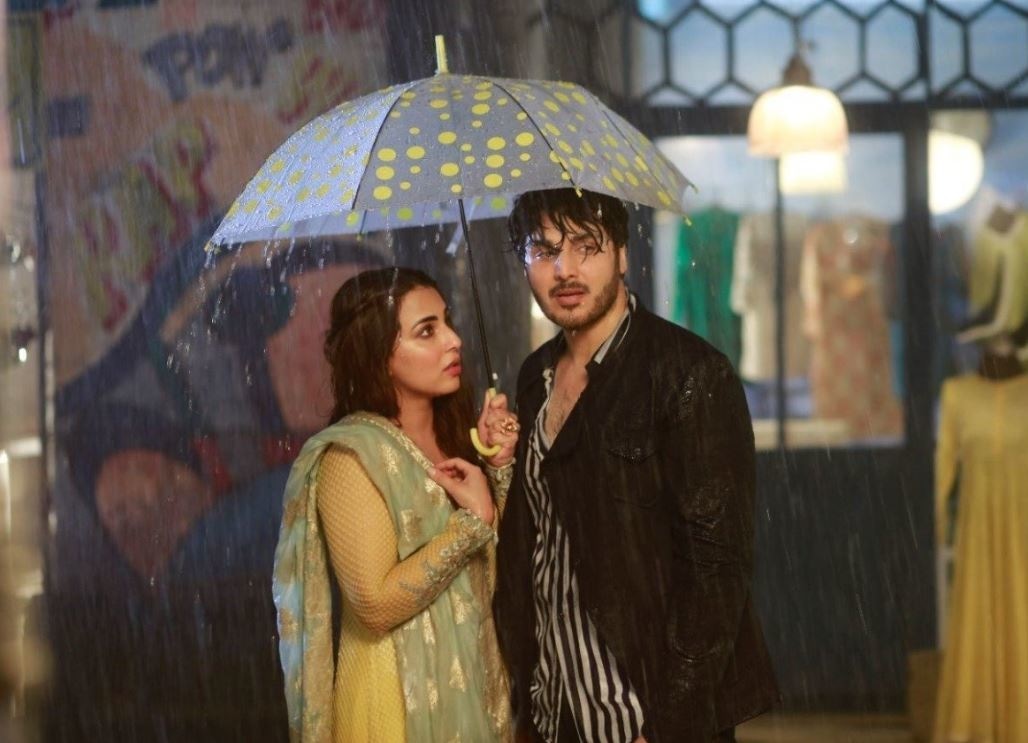 Like an elegant lover boy, Umer is set on making his love story come into a round trip. For that, he is desperate to knot all the weak links and even join his broken family with his widowed Chachi. No one but she can support him marry Roshni who is her neighbor and Maheen's friend also. The selfish Roshni, although, has different plans on her mind. It appears as though she is simply playing with Umer feelings while being engaged with one another person.
Umer has a doubt after expecting that the love of his life has been bounded to his cousin and Maheen's brother, Maunnas. Meantime, his brother and bhabhi are under the feeling that Umer is heart-broken to see Maheen getting married to another person.
Promotion of the next episode indicates Adeel Chaudhry's entrance in the show and he will definitely be grabbing Roshni's attention.
Cast:
"Bandhay Ek Dor Se is a family oriented drama, given that it is written by Faiza Iftikhar, it is like a real, hardcore family story," Ahsan shared in a conversation with Instep. "It is about a close-knitted Punjabi family with everyone connected to each other; they fight and argue but come together at the end of the day."
"It is an interesting and situational story, which is not a typical family saga," he added.
The serial boasts an amazing cast and other than Ahsan Khan and Ushna Shah, the cast includes Hina Altaf, Samina Ahmed, Saba Faisal, Saba Hameed, Noor ul Hassan, Adnan Jilani and Madiha Rizvi, among others.
The serial is penned down by Faiza Iftikhar, directed by Ali Faizan and produced by 7th Sky Entertainment.
How useful was this article?
Please rate this article
Average rating / 5. Vote count: