Yumna Zaidi is one of the most skillful and multiple actresses of modern times, and her work is amazing in every aspect. she has the following fans, and the main reason is how she shows her acting skills on various projects. Here we have all those interesting details that you may not know yet! She can choose the script blindly but only go with that project that can get her to bring out a new character inside.
About Yumna Zaidi:
Yumna was born on July 30, 1989, and is 31 years old. She is undoubtedly an amazing actress known for playing challenging roles. Even at a young age, Yumna More chose to play the roles played by the characters. Yumna was a tomboy and loved flying kites, often playing with boys rather than girls. She has strong faith in God and thanks to him for providing her with the environment she enjoys today.
Yumna Zaidi's Education:
Yumna received her early education at Convent, so she was raised under strict rules. As a result, Yumna believes there is still a certain fear in her, perhaps of authority. she did her Master's at Home Economics College in Lahore. Shortly after doing her Masters, she moved to the US with her family.
Yumna Zaidi Age :
Yumna was born on July 30, 1989, in Lahore, a city in Punjab. Lahore is the capital of the Punjab province. Yumna looks a lot younger than her age, which is why she is often seen playing smaller roles, and because of her good performance, she also falls into these roles.
Yumna Zaidi Drama List:
Thakan – 2012
Khushi Ek Roag – 2012
Meri Dulari – 2013
Ullu Baraye Farokht Nahi – 2013
Rishtay Kuch Adhooray Se – 2013
Mausam – 2014
Aap ki Kaneez – 2014
Jugnoo – 2015
Guzaarish – 2015
Zara Yaad Kar – 2016
Pinjra – 2017
Yeh Raha Dil – 2017
Dar Si Jati Hai Sila – 2018
Pukaar – 2018
Dil Kiya Karay – 2018
Inkaar – 2019
Choti Choti Batain – 2019
Pyar Ke Sadqay – 2020
Dil Na Umeed Tu Nahi – 2021
Yumna Zaidi's Family:
she includes a younger brother and two older sisters, and her father passed away in june 2019, and she was born in Lahore but spent most of her childhood in her town of Arifwala. she then traveled to the city to pursue further studies. Her family has been a very subsidiary of her showbiz career. In an interview, she said her family regularly watches her plays and praises her work.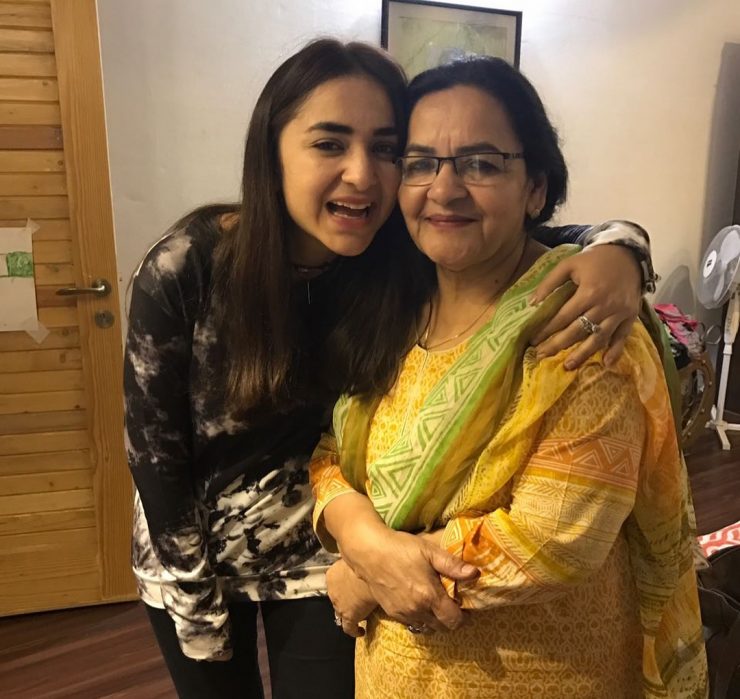 Yamna's family, especially her sisters and brothers, regard her as the best and most successful actress in Pakistan and encourage her. she is very impressed and works hard at her job. Yumna's family lives in texas, so she can't meet them regularly, but whenever she is free, she goes to texas and spends time with her family.
How useful was this article?
Please rate this article
Average rating / 5. Vote count: