Pakistan is all set to witness history again as the green jerseys land in the T20 World Cup final in 2022. All T20 matches between Pakistan and England are scheduled for Sunday, November 13, 2022. however, the festive atmosphere, getting together with friends and family outdoors, and sharing a common love of gaming with strangers make gaming even more fun. Many of us have already started planning how to spend our day and fantasizing about winning games, but let's see where we can enjoy gaming on the big screen with friends and family.
1. Nueplex
Nueplex allows customers to watch the game on the big screen. All you have to do is purchase a Cricket Combo and get ready to shout slogans at the top of your lungs.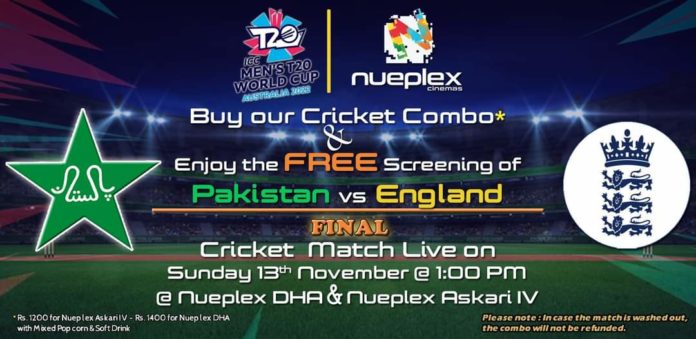 2. Big Tree House
The Big Tree House is the place to go for delicious food and good times.
3. Esquires Coffee
Choosing between hot cocoa and coffee can be tough, but you don't have to select the show's location. Enjoy the T20 World Cup final at Esquires with nothing to do but friendly staff and cozy surroundings with screens.
4. Prime 109
Are you the kind who goes big or goes home? In that case, you might have already planned how to celebrate Pakistan's victory. There is no better way to enjoy good food. Enjoy a game of cricket and a memorable day.
5. Tri-Fuel
Try Tri-Fuel near the Clock Tower if you're planning to hit the streets to enjoy the World Cup final. This hotspot is famous for showing live matches with an energetic crowd that will keep you entertained throughout the game.
How useful was this article?
Please rate this article
Average rating / 5. Vote count: