Foodpanda is, Pakistan's leading food delivery platform and e-commerce Company, unveiled its latest feature, pandapro, at a grand launch event in Karachi. With this event, pandapro was officially launched as a multi-audience service; Pandapro is a membership program that gives customers exclusive access to lower discounts, better benefits, and compatible food and drinks for all food panda use.
On occasion, Muntaqa Peracha:
Speaking at the event, Muntaqa Peracha, interim CEO of food panda, said, "We are delighted to introduce pandapro as an aid to strengthen long-term and ongoing relationships with our customers. We will continue to provide excellent service to our customers by allowing them to enjoy special discounts on food delivery and additional discounts on pickup and purchases through pandapro.
Benefits:
Pandapro users will enjoy free delivery to all restaurants and stores in addition to non-profiled discounts on food panda. They will also enjoy up to 20% and more at selected restaurants and free delivery at all restaurants and shops for orders over Rs.599. Moreover, this benefit can also be used with non-pro discounts on food panda.
The event was attended by food panda executives, loyal customers, top vendors, promoters, media, and other key stakeholders. Furthermore, the event was wrapped up with an electrifying performance by Hassan Raheem, who has become a celebrity in the country.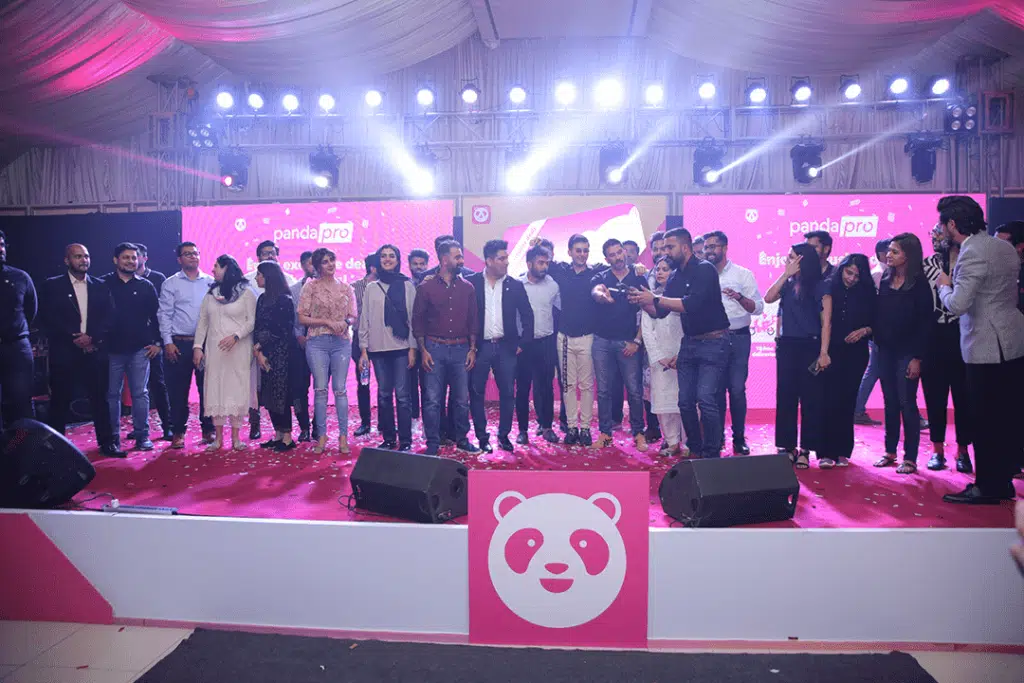 About foodpanda:
Food panda has become a household name since 2014 providing food and groceries door to door in forty Pakistani cities. With more than 20,000 restaurant partners / local chefs nationwide and millions of food delivery monthly, food panda is Pakistan's largest e-commerce online food delivery company. Moreover, food panda provides self-employment opportunities for thousands of local chefs and riders to find a successful life whenever they choose to do so.
The latest feature, pandapro:
Muneer Rafay, Head of New Vertical food panda, and Syed Waqas Azhar, Marketing Director of food panda, shared an important feature of pandapro aimed at creating value for customers. Upon becoming a member for one month, six months, and twelve months, the customer will receive an extra mile in free delivery and an additional discount on shipping, thus saving up to 25%. Moreover, Foodpanda will soon introduce two more products, Dine in and business panda, with a 20% to 25% discount.
How useful was this article?
Please rate this article
Average rating / 5. Vote count: