Sang e Mah is an upcoming drama series on Hum TV. The beautiful actors Hania Amir and Atif Aslam are among the leading actors in Sang e Mah drama. However, the drama series Sang-e-Mar Mar was one of the most recent blockbusters on Hum Tv played in 2016. Saif Hassan directed the serial starred Nauman Ijaz, Sania Saeed, Kubra Khan, Mikala Zulfiqar, and Omair Rana in the lead role. The drama portrayed the Pathan family's story and captured the audience's imagination. However, individuals weren't happy regarding the end of the drama though it was a blockbuster play.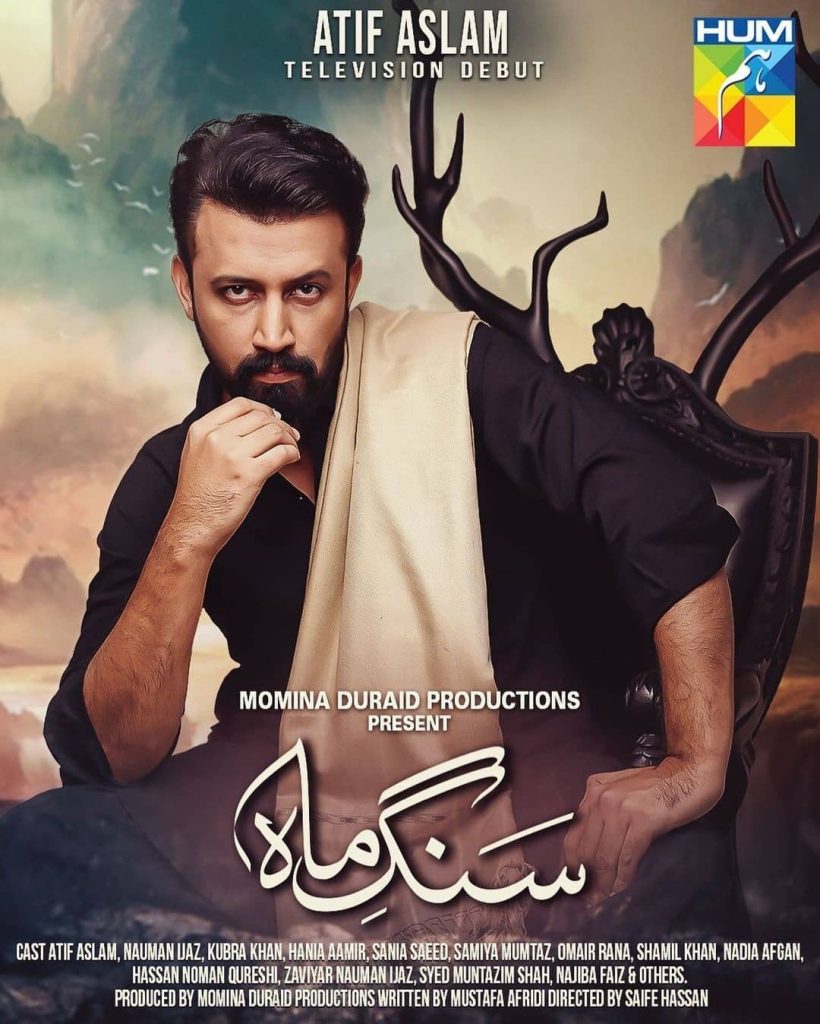 More Details:
Saif Hassan, the director of Sang-e-Mar Mar earlier this year, disclosed that the Sang-e-Mar Mar sequel was created with Sang-e-Mah. it's a series of trio named after Sang-e-Mar Mar, Sang-e-Mah, and Sang-e-Siyah. Saif shared that the drama can feature actors like Nauman Ijaz, Kubra Khan, and Sania Saeed. It'll even be the story of the Pathan family. However, Sang-e-Mah will before long present on TV screens. This drama is now the attention of everyone as Pakistan's most famous singer Atif Aslam will be making his debut. However, Hania Aamir will also appear in the series. The play is produced under MD Productions.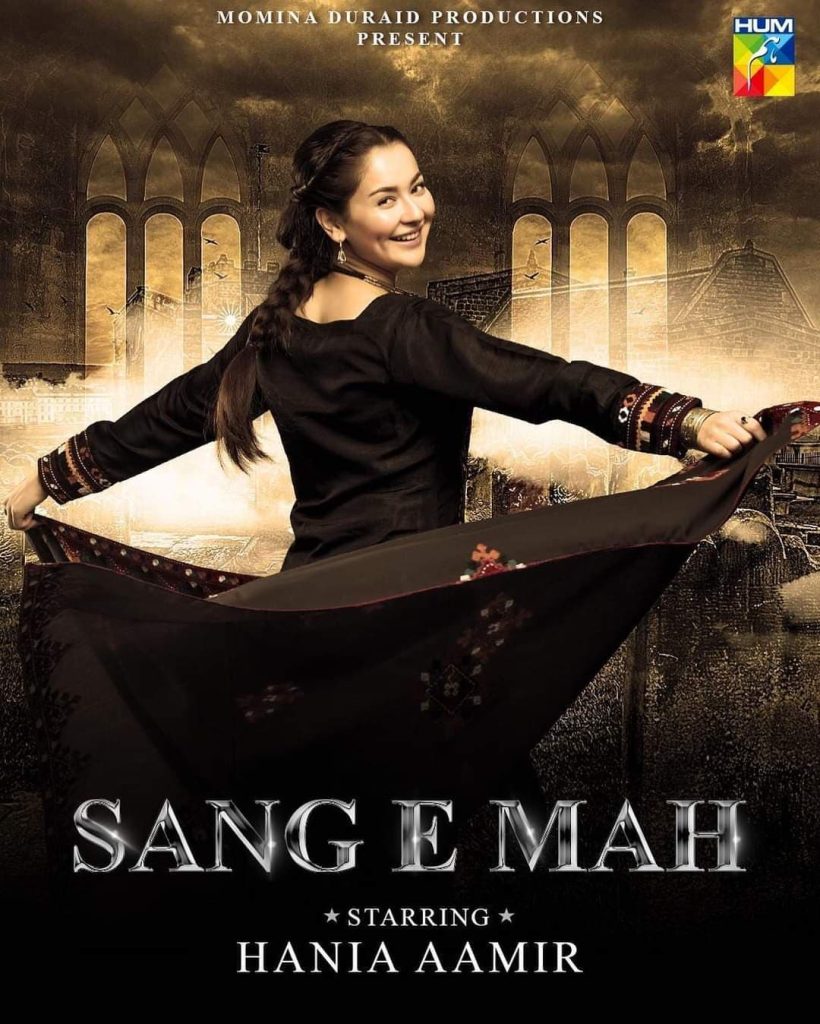 Drama Cast:
Hania Amir
Kubra Khan as Sheherzad
Atif Aslam as Hilmand
Zaviyar Noman Ijaz as Hikmat
Hasan Noman
Nadia Afghan
Omair Rana
Sania Saeed
Samiya Mumtaz
Noman Aijaz as Haji Marjaan Khan
Shamyl Khan
Saif Hasan
Drama Story
The story of the Sang e Mah drama focuses on the family life of the Pakistani tribes. Sang e Mah drama highlights the lifetime of the Pakhtoons and their culture. However, individuals sacrifice their lives and love for their shallowness. The story of the drama could be a mixture of humor, romance, and feeling. The drama Sang e Mar Mar was the most popular of Kubra Khan and Mikal Zulfikar broadcast in 2016. The OST of drama was also well admired by the audience.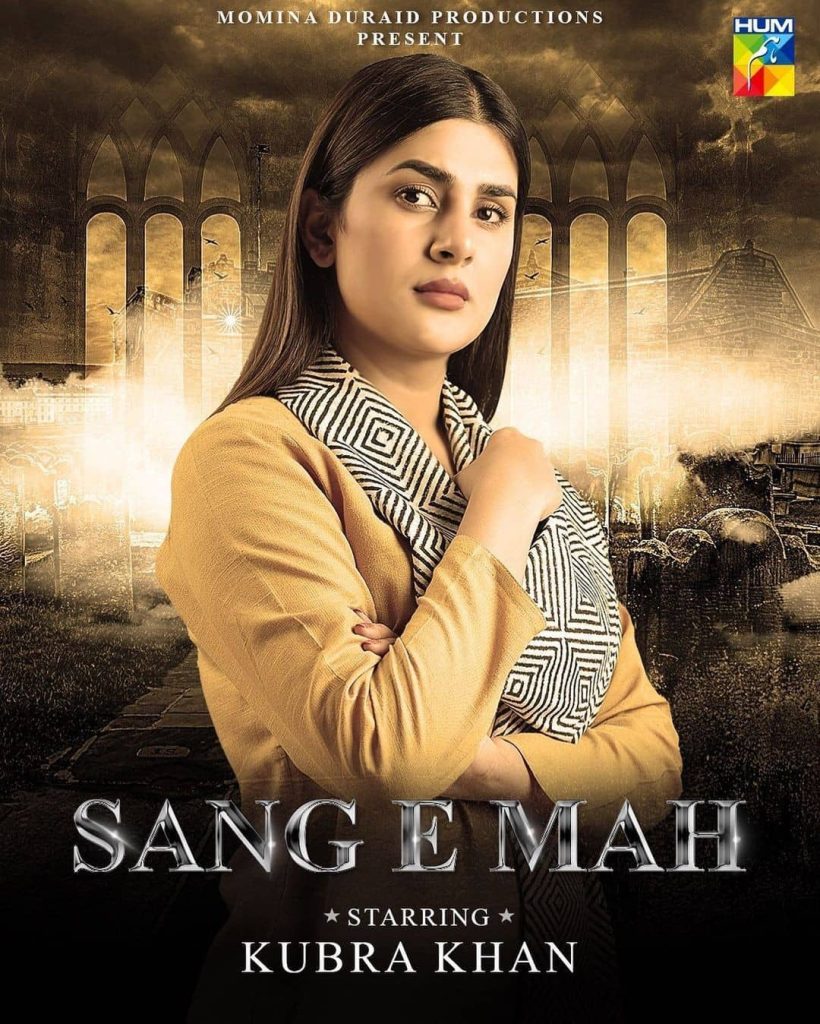 Sang e Mah Drama Teaser
Atif Aslam will be performing for the first time on any TV serial, and his fans are thrilled to see him on a TV screen with the beautiful Hania Amir. After starring in the awesome drama series Hum Kahan Ke Sachay Thay, Kubra Khan will appear with a new actor and actor in the drama Sang e Mah. Emerging Pakistani drama star Zaviyar Noman, the son of famed actor Manan Ijaz is also part of the series.
Director: 
The Drama serial directed by Safie Hasan
Release Date: 
The play will release on Hum Tv in December 2021
Timings & Day: 
The timing and the day are not revealed yet.
How useful was this article?
Please rate this article
Average rating / 5. Vote count: