Pehchaan Drama- Hum TV is one of Pakistan's leading entertainment channels with millions of viewers. Hum TV is watched by a huge number in Pakistan and around the world where the people of Pakistan live. In May, HumTV introduced some new dramas, including Hasrat, Bichoo, Wehem, and Roag. However, Pehchaan is also one of the best dramas to be presented on Hum TV in May 2022, featuring famous Pakistani actors. The drama features leading actors like Hiba Bukhari and Syed Jabran, who have seen the essence of their actions in many of the hottest dramas ever.
Drama Cast:
The drama series Pehchaan includes the biggest names in the show biz industry. The main characters include a mix of young, old, and veteran actors recommended for criticism and have a large following worldwide. However, the main characters of the Pehchaan series include Syed Jibran and Hiba Bukhari, and other actors also include Mirza. Zain Baig and Toba Anwar.
Syed Jibran
Hiba Bukhari
Nadia Khan
Aina Asif
Eshal Fayyaz
Tuba Anwar
Huma Nawaab
Mirza Zain Baig
Nadia Hussain
Sajida Syed
Syed Mohammed Ahmed
Sohail Sameer
And Others
Drama Story:
The story of the Pehchaan series focuses on the family of Hiba Bukhari and Syed Jibran. However, Hiba Bukhari and Syed Jibran play the role of husband and wife in the story and have two children. The story is full of doubts and feelings. A new twist in the drama comes when Hiba Bukhari suddenly goes somewhere, after which her children and Syed Jibran are deeply sad. However, she is not found anywhere. After this, Mirza Zain Beg scene appears in the drama. The drama is based on a unique and wonderful story that you will surely love.
More Details:
One of Hiba Bukhari's hit dramas, 'Mere Humnasheen,' is also being played on Geo TV, which is currently the viewer's favorite. Aina Asif is also part of the cast of the serial that once played the role of Ahad Raza Mir and the younger sister of  Junaid Khan in the hit drama of Hum TV  Hum Tum.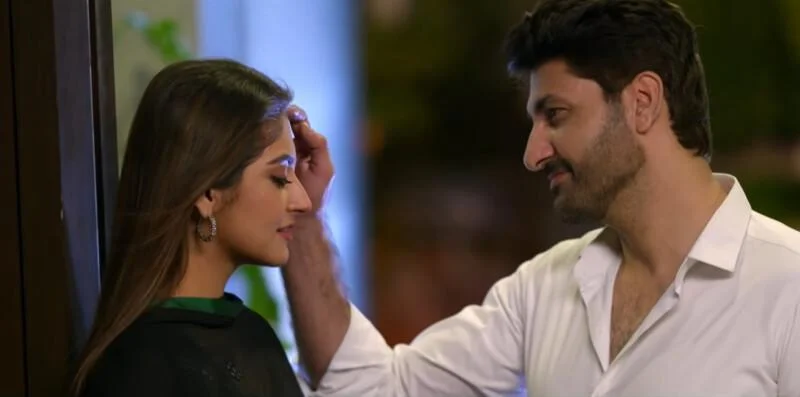 Writer :
Rubina Kabir Khan writes the story of the drama Pehchaan.
Director & Producer :
The drama serial will direct by Asad Jabal, who has previously directed super hit dramas such as Fitrat, Parchayeen, Mera Rab Waris, and Malaal e Yaar. Moreover, the serial will produce by Momina Duraid under the banner of Momina Duraid Production.
Release Date:
The serial will be expected to release on 20th May 2022 on Hum TV.
How useful was this article?
Please rate this article
Average rating / 5. Vote count: