Lt. Gen Asim Munir has been assigned as the 11th Chief of Army Staff (COAS) of Pakistan after the retirement of General Qamar Javed Bajwa, according to Federal Information Minister Maryam Aurangzeb. However, According to the details, Lt. Gen. Asim Munir will carry out the most important missions of the country after being promoted to the rank of four-star general.
More Details:
Meanwhile, Lt. Gen. Sahir Shamshad Mirza was appointed the 17th Chairman of the Joint Chiefs of Staff Committee(CJCSC). Six candidates for promotion to the level of COAS and the proposed designation of CJCSC were included in the Ministry of Defense (MoD) summary to the Office of the Prime Minister. Moreover, Prime Minister Shehbaz Sharif has used his constitutional powers to advise President Arif Alavi to finalize the names of the two three-star officers.
Three-star officers:
According to reports, the resume had the names of lieutenants based on seniority and achievements. The summary included the terms of the following three-star officers: Lieutenant General Mohammad Ahmar. Further, the newly appointed COAS will formally assume office on November 29, the same day the current COAS, General Bajwa, will hang up his uniform after a tenure of six years.
Profile: Lt. Gen Asim Munir
Since Army Chief Qamar Javed Bajwa retired, the top official in the Pakistan Army is Lt. Gen. Syed Asim Munir, currently the Quartermaster General. Lt Gen Munir joined the armed forces through the Mangla Officers Training School (OTS) program and was commissioned into the 23rd Battalion, Frontier Force Regiment. As a brigadier general, he commanded troops at the Northern Area Forces Command for General Bajwa, then commander of X Corps. In early 2017, he was appointed Director General of Military Intelligence. In October 2018, he served as the Director General of the ISI.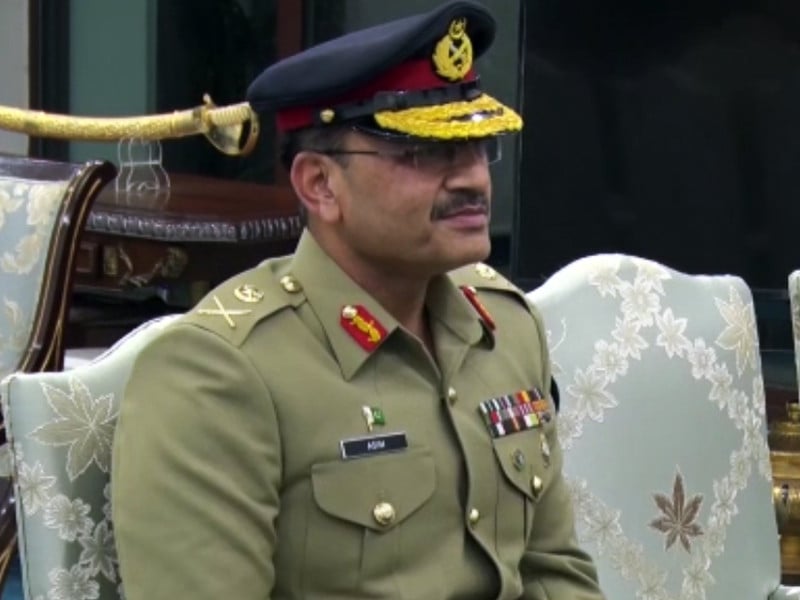 On the 17th course of the Officers' Training College, Mangla awarded the Sword of Honor to Lt. Gen. Munir. He was also awarded the Hilal-i-Imtiaz. While serving as a lieutenant colonel in Saudi Arabia, he memorized the Quran, earning him the "Hafiz-e-Quran."
Read More: COAS Bajwa reiterates offer to help Australia in tackling bushfires.
How useful was this article?
Please rate this article
Average rating / 5. Vote count: