"Tinkay Ka Sahara" is an upcoming new drama serial by Hum TV starring Sonia Hussain, Sami Khan, Rubab Hashim, and Haroon Shahid. The drama serial Tinkay Ka Sahara is a story that answers the question, "Is money everything? And not the one you're marrying? However, a few days ago, Pakistani actor Sami Khan unveiled an eye-catching preview of his upcoming serial 'Tinkay Ka Sahara' with the gorgeous Rabab Hashim.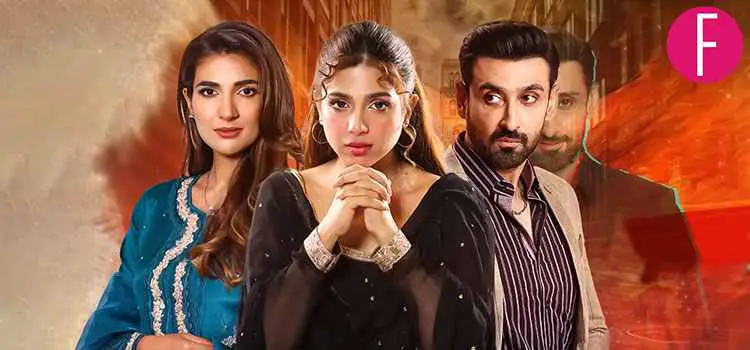 Details:
The various trailers of Tinkay Ka Sahara introduce us to the characters of Sonya Hussyn and Rabab Hashim. While the former is someone who doesn't have strong family ties or financial wealth to support her, the latter belongs to a middle-class family with even bigger dreams. At the same time, one wonders if anyone will marry her, and the other waits for Prince Charming to take her away in his Land Cruiser.
As fate would have it, Soniya Husaain's character gets married to a man (played by Haroon Shahid) who can't even afford UPS because he's unemployed. Her husband turns out to be insulting in many ways. On the other hand, Rabab Hashim finds her perfect life partner in Sami Khan, who could provide her with everything she ever dreamed except for love. Meanwhile, Shahid's character sees his life and fortunes turn after marriage as the couple learns to take it slow and make the most of life's smallest joys.
Drama Cast:
Sonya Hussain
Sami Khan
Rubab Hashim
Haroon Shahid
Saba Faisal
Ayesha Toor
Adnan Jaffer
Sana Askari
Naveed Raza
Storyline:
According to the trailers shared on the official YouTube channel, the story revolves around two married couples and their bittersweet relationship with their partners. However, the first trailer shows Rabab Hashim in a toxic relationship with Sami Khan despite all the wealth and glitz. The second trailer shows Sonya Hussyn and Haroon Shahid living an ideal married life with a limited income. Moomal Entertainment and MD Productions joint venture Tinkay Ka Sahara raises questions like whether money is everything in life.
Writer:
The drama is written by well-acclaimed writer Zanjabeel Asim Shah best known for Balaa, Cheekh, and Pyar Ke Sadqey.
Director:
The serial directs by Zeeshan Ahmed and under the banner of Moomal Entertainment.
Release Date:
The drama serial Tinkay Ka Sahara Starts On 26th September 2022 on Hum TV.
Read More: Meri Shehzadi: Urwa's upcoming drama influenced by Princess Diana
How useful was this article?
Please rate this article
Average rating / 5. Vote count: