The author of the drama is Sarwar Nazir and coordinated by Amin Iqbal. The drama is created by Humayun Saeed and Shahzad Nasib of Six Sigma Plus Entertainment Productions
The OST of the drama is formed and sung by Adnan Dhool and Rabi Ahmed.
The cast of the drama involves Tooba Siddiqui, Mohib Mirza, Madiha Imam, Saba Hameed, Irfan Khoosat, Mohsin Gillani, Kashif Mehmood, Sofia Mirza, Salma Saleem, Mohammad Ali, Farah Tufail, Imran Pirzada and others.
Hatim as Mohib Mirza belongs to upper-class background. He is proud, self-important, and doesn't put believe in the idea of marriage since he grew up observing his parents being a troubled couple who had various dreams and needed totally various things from life. In such manner, Hatim ended up to be alone. He is quick to judge and feels authorized to make judgment about others, particularly women without knowing them.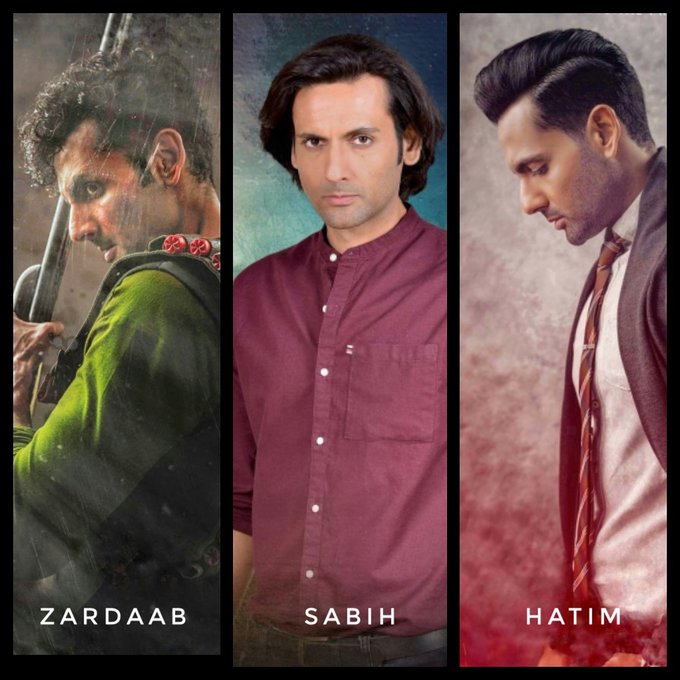 Ramsha as Tooba Siddique the oldest daughter of the family takes the control of keeping her family running. Her dad Ehsan as Irfan Khoosa who is disabled and younger brother Rameez experiencing kidney issue. Rubab as Madiha Imam who deals with littlest things related with her since she admits the difficult work her sister Ramsha accomplishes for every one of them.
Ramsha happens to be engaged in to her cousin Zaheer as Mubarak Ali yet seeing the obligations she has towards her family, she chooses to cancel the commitment. Zaheer's parents Abid as Mohsin Gillani and Nighat get him engaged to Rubab. Zaheer needed to get settled yet Rubab is certainly not somebody he needs to spend a whole life with, this is the reason he gets married to his associate Rukhsana
Hatim happened to be a co-worker of the firm Ramsha worked at, in this manner he and Ramsha got the opportunity to associate significantly after her boss went on a trip for work. Hatim utilizes Ramsha to get over a marriage proposal circumstance that his parents had set for him and that is when Mrs. Kamal sees something special in Ramsha that she may be the right individual for Hatim.
Ramsha decides to side with truth and doesn't take benefit of the deal that Mrs. Kamal proposes to her to bring her child Hatim closer to her
Ramsha open up to Hatim and Hatim discovers that he is quick to pass judgment on her and she is more than what he saw her to be. Shockingly, Hatim misjudges Ramsha's goodness and expect the change in her behavior is a result of the money his mom paid to her. That is when Hatim changes his feelings towards her and he drops her off in the middle of road. Tragically, after becoming a victim of physical violation, she winds up getting killed.
Hatim is presently brimming with shame but regrettably, Ramsha won't return yet now Hatim needs to pay the cost and take the necessary steps to rescue himself. Hatim is now in connect with Ramsha's family.
How useful was this article?
Please rate this article
Average rating / 5. Vote count: