Azmaish, a new project of Ary Digital, is on its way to grab the attention of its viewers. However, Ary is presenting several new drama serials along with an exciting and exciting storyline. This new arrival, Azmaish seems to become the major hit. The main leads are Yashma Gill, Kinza Hashmi, and Fahad Sheikh. Let us get more into it to unfold about the cast, producer, directors, and other details of the drama serial.
Cast and Production of Azmaish:
In this upcoming drama serial, the audience will see a different and exciting character of Yashma Gill. She is a brilliant and beautiful actress. In Azmaish Yashma proves her versatility by doing a negative feeling. However, the teasers are already out. Yashma Gill looks like a fascinating and enthusiastic character. Opposite to her is a charming and innocent character of Kinza Hashmi. Furthermore, Shahood Alvi and Laila Wasti are also essential components of the drama.
Kinza Hashmi is also a compelling character. She is very professional in her work. Because of her tremendous acting skills, and she rules the hearts of her fans. Moreover, she has a massive fan following. Fahad Sheikh is the only lead character revealed yet. It is not confirmed that with whom he is paired for this drama.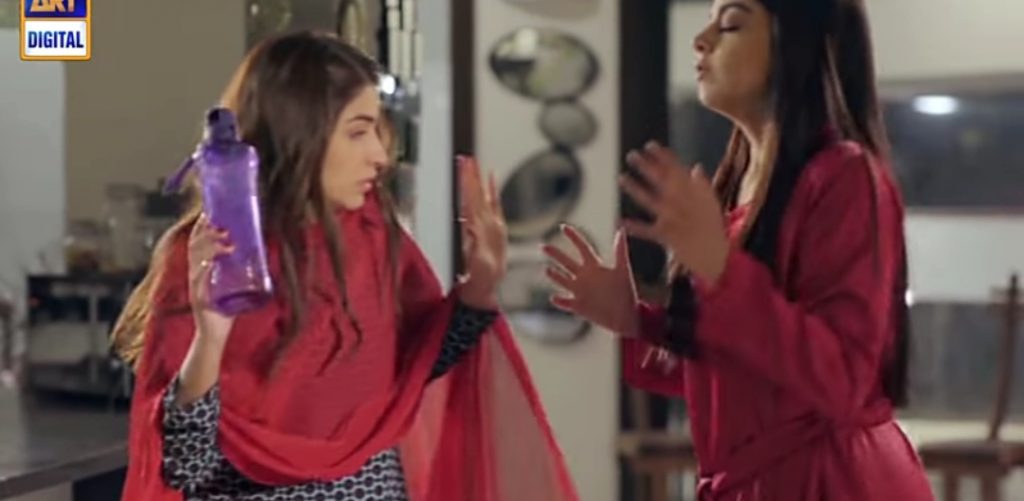 Storyline:
Identically, it seems that the story revolves around Yashma (as Shiza), who is an arrogant and proud girl. He hates the existence of Kinza (as Nimra) and her mother. Shiza expresses her anger and frustration by throwing things around and messing up Nimra's room. All of the anger and frustration of Shiza is because her Father remarries Nimra's mother.  Overall, the storyline seems to be an emotional yet romantic love story.
Moreover, talking about the producer Fahad Mustafa produces this drama under Big Bang Productions. The director of Azmaish is Fajar Rana. In addition, Samina Ijaz writes the story.
Wrapping up:
Azmaish seems to be a very exciting drama serial. All the characters are exciting and playing their roles phenomenally. Also, people are waiting to see Yashma's character anxiously. However, the timing and release dates have not been announced yet, but the drama is expected to release in 2021. We wish the production and cast the best of luck for their upcoming project. Stay tuned with us to know more about this drama.
How useful was this article?
Please rate this article
Average rating / 5. Vote count: