The first HD Pakistani sports channel, ASports
Well-known cricketers Wasim Akram and Waqar Younus made an important announcement on October 9, 2021, with their official Twitter account. According to the details, both will be part of the newly created sports channel, ASports. It is the first HD Sports channel to receive all the rights to broadcast the ICC T20 World Cup live.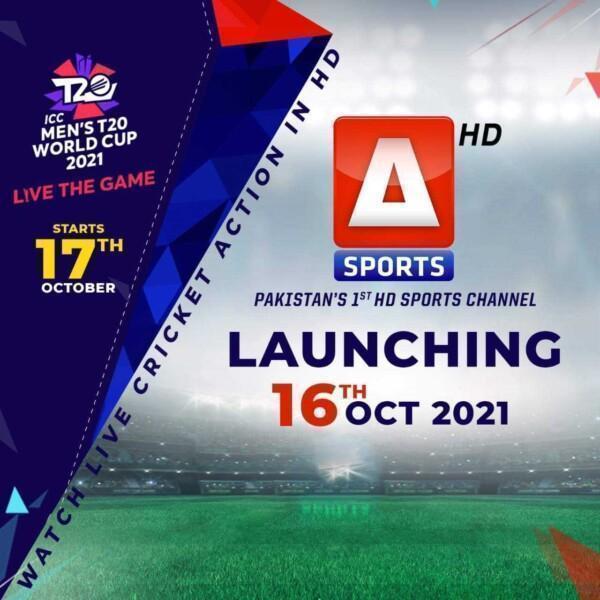 It is no doubt the best way to give proper recognition to sports in Pakistan. While sitting at home, can you enjoy the world cup on HD screens, and what could be better than this? This news has delighted all cricket fans. Apart from this, the announcement from legends Wasim Akram and Waqar Younus has provided another level of excitement.
Pakistan First HD Sports Channel
ASports is expected to be live on Saturday, October 16, across Pakistan. Its news was announced by cricket academics Wasim Akram and Waqar Younis. Akram shared his happiness on social media. He said, "I am pleased to announce that I have joined Pakistan's first sports channel A-SPORTS as President. I want to thank ARY Group and especially my friend Salman Iqbal for this opportunity. This is an exciting development for Sports & media in Pakistan. "
ASports Channel:
ASports is the first channel to show the World Cup on HD screen. The ARY Group will manage it. In addition, it is a major step towards providing identification and recognition of much-needed sports in Pakistan. While people are showing great interest in the movie, some criticize the brand used for the channel. However, all the cricketers shared their views on the channel and congratulated them on taking this much-needed initiative.
Conclusion:
Pakistani cricket fans will enjoy the upcoming 2021 T20 World Cup in HD as A Sports acquired broadcasting rights for the big event. The tournament is expected to start on October 17, with the first match to be played in Oman and the UAE. Pakistan's first match of the tournament will be played against arch-rivals India in a Super 12s game on October 24 at Dubai International Cricket Stadium. Men in Green will then face New Zealand in an octane match on October 26 at Sharjah Cricket Stadium. All T20 World Cup matches will be broadcast on the latest channel in HD quality.
Also Read: PTV News and Sports To Be Converted into HD Technology by 1st June.
How useful was this article?
Please rate this article
Average rating / 5. Vote count: