Food Trucks seem to be very popular every day, although Food trucks are a food lover's dream. Waiting to find your favorite food, standing outside a food truck is something that comes out of the movies, but in reality, it's much better. The best thing about food trucks is the constant effort that retailers put into them to maintain the quality of the products. Recently, the K-town food truck business has been growing with many positive reviews.
1. Bao-Bae
Bao Bae takes Karachi by storm and surprise, as it comes in as a unique and commendable option for fast food in K-town. The Food truck is located in the main Kahyaban-e-Sehar near the famous O's. Their food is clean, delicious, and eye-catching. Everything related to Bao-Bae is recognizable and one of the Karachiites' most popular food trucks, from food to packaging to their marketing.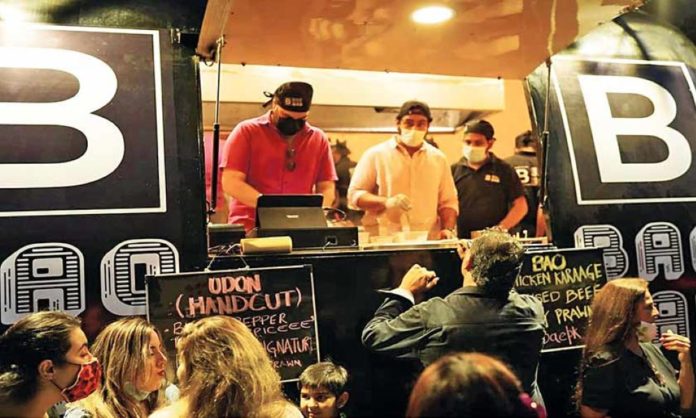 2. Bon Bistro
The most important fast-food cafe has won the hearts of Karachiite. Bon bistro serves in Gulshan-e-Iqbal Karachi. The store has limited living space, but the restaurant has a fun place.  Bon Bistro parked his food truck in Bahadurabad also. You can get their burgers on their truck too. Bon Bistro has a wide variety of menus, and they serve burgers and seafood. Its beef burgers are known to be the juiciest, with melted cheese on top and their specialty is the Double Decker burger, On the other hand, their specialty is the Double Decker burger, and the great thing is that their prices are very reasonable.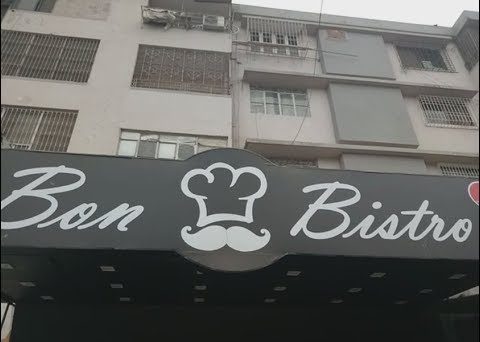 3. Street Dudes
Tried to find those Korean corn dogs in Karachi but failed? Well, don't go any further because this food truck has finally introduced our much-anticipated Korean meal in the heart of Karachi. They are located in front of the main gate of the Dolmen Mall. In addition to Korean corn dogs, street dudes also serve high-quality pizzas in all basic styles, including Detroit. However, we already get the best of each world's vibes from their menu.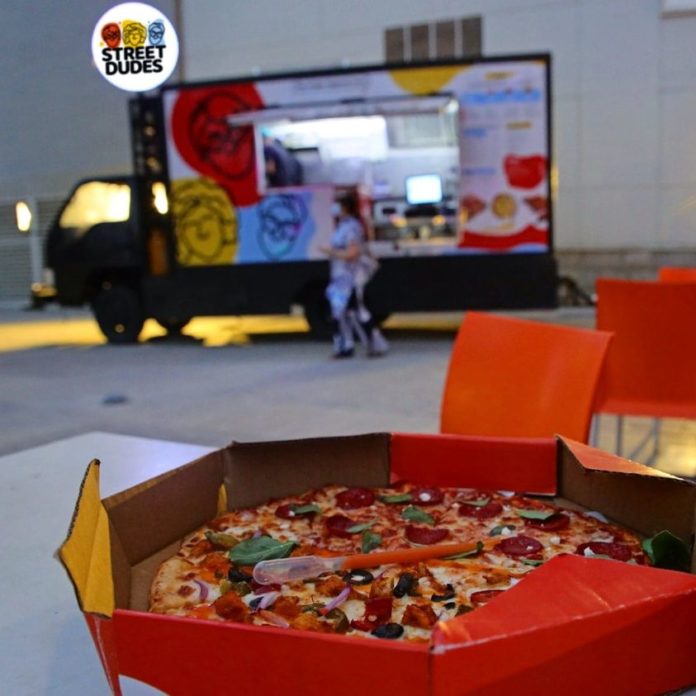 4. Snacc
Snacc is one of the newest starters in Karachi, quickly gained public attention, and has been exploding. They start with bringing something new and creative to the city with their Detroit-style pizzas, sliders, and much more. They are best known for their sparkling packaging and promotion; delicious food is a combination! They took us back to the 70s with their retro vibe and food truck, all very well designed. If you want to achieve your fast-food cravings, grab your meal at Snacc! it is located in Gulshan-e-Iqbal Block 4
5. Street Kitchen
Street Kitchen was a pioneer of food trucks in Karachi. Their vehicle passes through areas including the Boat Basin and Sindhi Muslim Society, and They offer almost all the dishes served on their restaurant menu. From burgers to pasta and sandwiches, everything should be tried on their menu.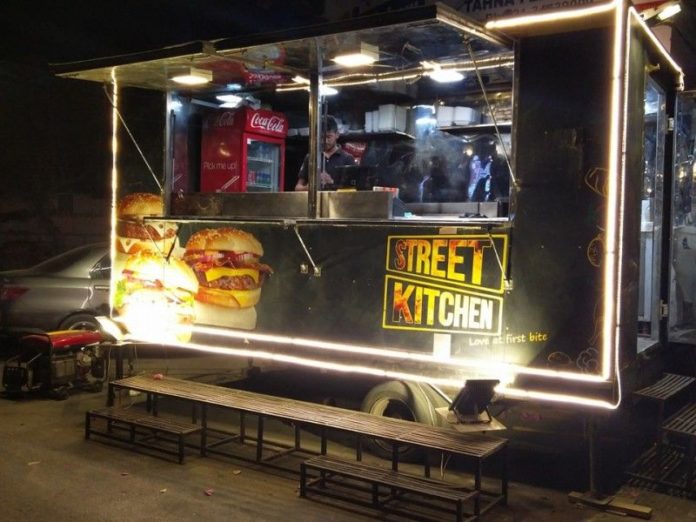 6. Samyang Korean NoodleTruck 
If you are a master of ramen art, then take the challenge and try the hottest noodles from this Sindhi Muslim Food truck.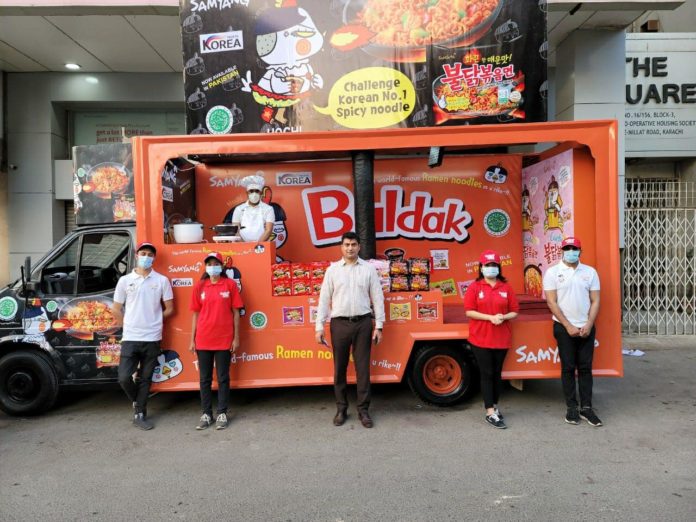 Read More: New Food Street in Burns Road, Karachi Opening
How useful was this article?
Please rate this article
Average rating / 5. Vote count: